Jeremy Thorpe case 'was a farce', says ex-suspect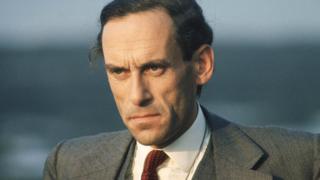 A former nightclub owner who stood trial for conspiracy to murder alongside Jeremy Thorpe in 1979 has said the case was a "big farce".
George Deakin, from Port Talbot, was accused of being involved in hiring a hit-man to kill the former Liberal leader's ex-lover Norman Scott.
He was cleared of the charge, as was Thorpe and another two men.
It comes as Gwent Police confirmed it will not reopen an investigation into the man suspected of being the hit-man.
Mr Thorpe was accused of hiring Andrew Newton to murder Mr Scott but was acquitted at an Old Bailey trial in 1979.
Mr Scott had spent years attempting to reveal his relationship with Mr Thorpe, at a time when homosexuality was illegal.
He then claimed Mr Thorpe conspired with colleagues to have him assassinated.
Mr Deakin stood trial for conspiracy to murder alongside Mr Thorpe, his close friend David Holmes and John Le Mesurier, the owner of a carpet warehouse near Bridgend.
All were cleared.
Speaking for the first time in 40 years, Mr Deakin told BBC Wales that he considered the high-profile case a "big farce" and never thought he would be convicted.
He said all he ever did was act as a middle-man after Mr Le Mesurier and Mr Holmes visited his nightclub in Port Talbot called the Sandman to ask whether he knew someone who could put the "frighteners" on a blackmailer who was threatening a three year old child.
A friend and business supplier called David Miller, who ran a printers in Cardiff, told him he knew someone who would be interested in taking on the job.
Mr Deakin insisted he did not know about a murder plot and was only told about the involvement of Jeremy Thorpe when it became apparent he was going to be charged at Minehead magistrates' court.
He met the alleged hit-man Mr Newton briefly once in Cardiff at Mr Miller's printing firm.
Describing the moment when he realised the situation was serious, he said: "Miller phoned me and said 'George they do not want somebody hurt, it's more than that.' But I did not know anything about that."
He said: "It was all like a dream, not reality, that is all I can say."
Mr Thorpe died in 2014 and in 2015 Gwent Police opened an investigation into the alleged attempted murder.
It was closed in 2017 after officers believed hit-man suspect Mr Newton had died.
He had been convicted of shooting Mr Scott's dog in 1975 and claimed he was paid to kill Mr Scott.
Gwent Police confirmed on Monday he had been located and was living under a different name.
But officers said, having questioned him, he had been unable to provide any new evidence and the case would not be reopened or referred to the Crown Prosecution Service (CPS).
What was the Jeremy Thorpe scandal?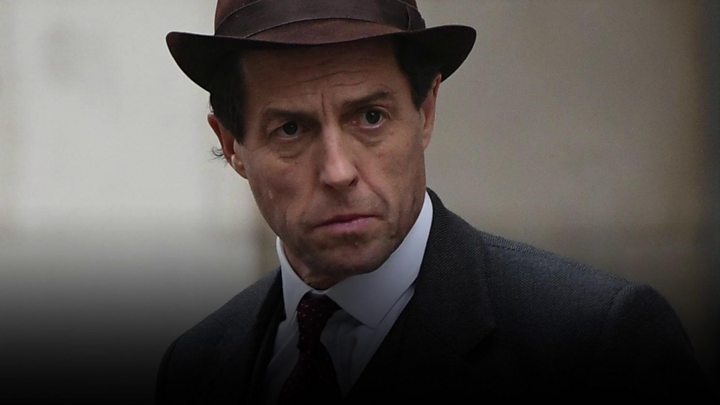 Jeremy Thorpe was the MP for North Devon for 20 years, and leader of the Liberal Party between 1967-76. He died in 2014
He was offered a cabinet post after the February 1974 election by then-Prime Minister Edward Heath
In late 1960 or early 1961 he met Norman Scott, who worked for one of Mr Thorpe's friends in Oxfordshire. Mr Scott said the two were lovers, at a time when homosexuality was illegal
Mr Scott spent years attempting to reveal the pair's relationship to the public, then claimed Mr Thorpe conspired with colleagues to have him assassinated
In 1975, Andrew Newton shot Mr Scott's Great Dane, Rinka, on a rural road in Exmoor, but failed to kill Mr Scott after his gun jammed
Newspapers began reporting Mr Scott's claims after he spoke about the relationship in court, meaning they were protected from libel laws
Mr Thorpe resigned as leader of the Liberal Party in 1976 over the reports, but denied Mr Scott's allegations. He lost his seat in North Devon in 1979
Mr Thorpe, along with three co-defendants, stood trial. Ex-Liberal MP Peter Bessell, and the failed assassin Newton, gave details of the alleged plot. A jury acquitted all four in 1979