New Wales rail franchise - the timetable to 2024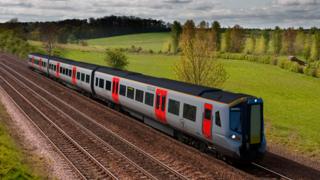 The new Wales rail franchise was up and running in October 2018, promising a "groundbreaking transformation of transport across the country".
But how quickly will things change?
2018
New brand launch in October, a new app and website (completed) and start of refurbishment of diesel trains
All stations will be deep-cleaned. Transport for Wales (TfW) said the first phase one involving 40 stations has been completed, with phase two ongoing.
2019
More capacity on Valley lines with additional refurbished trains. An extra five class 153 trains were brought in from May, with a further capacity increase due in December, says TfW.
First new ticket machines at stations, and smart ticketing. The first new machines due end of 2019, smart ticketing is on a live trial and compensation and advance fare schemes are running.
Refurbished trains for the North Wales Metro, including extra seats and power sockets. New carriages expected for the December timetable change.
Pacer trains completely phased out and 12 class 170 trains introduced Class 170s will be introduced in December but pacer trains being kept on for busy routes into 2020. Extra trains to provide space for 6,500 more commuters a week from December.
New train assembly starts at factory in Newport. Design approved and project on track, says TfW
New services between Liverpool and Chester and additional Sunday services between Wrexham and Bidston, expected in December 2018, are now scheduled for March. TfW said it had introduced 215 services per week between Wrexham, Chester and Liverpool.
When will overcrowding on TfW services end?
Rail boss urges patience after franchise's first year
2020
Start of new fare initiatives, including half price for 12 to 18-year-olds
Keolis UK moves UK headquarters to Wales, booking app for passengers who need assistance launched and 22 customer ambassadors will work across the network
New station will open at Bow Street in Aberystwyth in March
Pay-as-you-go scheme launched for South Wales Metro (rolling out further in 2021)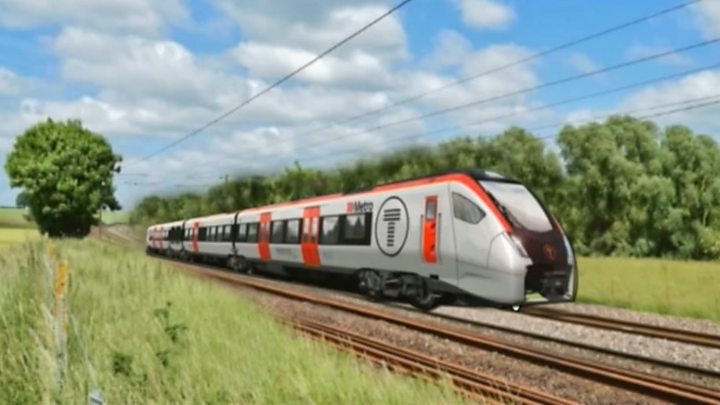 You might like these stories too:
2021
South Wales Metro's new service from Ebbw Vale to Newport, involving 150 more seats in the morning peak (300 by the end of 2022)
First of the new 148 trains arrive for testing and driver training.
Free wi-fi for trains and stations, promising "seamless" internet
2022
Introduction of Metro vehicles. Four an hour will serve Aberdare and Merthyr and Treherbert by December
The first of the new fleet of trains are rolled out on the Cambrian, Marches and North Wales lines, and the West Midlands corridor
New station opens at Crwys Road in Cardiff
Seven extra services from Shrewsbury to Aberystwyth, 16 more Cardiff to Cheltenham and two on the Heart of Wales line
Passengers will be able to board on the same level as the train across Cardiff and the Valley lines
A new Liverpool to Cardiff service via Wrexham General and Shrewsbury
From May 2022, six services per hour between Cardiff and Caerphilly
From December 2022, four services per hour between Cardiff and Treherbert, four services per hour between Cardiff and Aberdare, and four services per hour between Cardiff and Merthyr Tydfil
2023
More Sunday services introduced
New tri-mode (diesel/battery/electric) trains to operate from Coryton, Rhymney to Barry Island and Penarth to Bridgend via Cardiff
From December 2023 four services per hour between Cardiff and Rhymney, two services per hour between Cardiff and Bridgend via Barry and hourly Sunday services for Aberdare, Merthyr, Maesteg, Coryton and City Line
2024
Two per hour services on Sunday between Cardiff and Rhymney, Treherbert, Aberdare, and Merthyr
Metro services come to Cardiff City line. The Loudon Square and Cardiff Bay stations open in Cardiff Bay, offering first on-street trams in Cardiff for 70 years
First class introduced on Swansea to Manchester service
A target of 100% by 2025 for secure station accreditation
Information for 2018 and 2019 updated October 2019; information for 2022 and 2023 updated January 2020