Employers 'cannot ignore' mental health in the workplace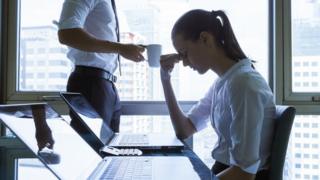 Employers cannot afford to ignore the mental health of staff, according to the Equality and Human Rights Commission in Wales.
It said it could reduce sick days and boost productivity.
Andrew Tamplin, from Barry, who had a breakdown while working as a manager for a global bank, wants to see "parity between mental and physical health".
Employment charity Shaw Trust has calculated that Welsh employers lose £292m a year in lost work days.
Wales TUC, which represents 49 member unions and about 400,000 workers, said it was trying to improve workplace wellbeing - including tackling bullying and sexual harassment - often causes of mental health issues.
Trade unionists discussed these issues at a recent conference and it is likely they will push for better education and more investment from the UK and Welsh governments and employers.
Ruth Coombes, head of the EHRC in Wales, said it made "sound business sense" to have mental health policies in place.
She added: "It will probably cost you more not to address the issue than it will to leave it and let it ride... it's about managers [and] business owners talking with their employees and realising that just like any other illness having a mental health problem doesn't mean that you can't work and you can't get back to work."
The Health and Safety Executive estimates 49% of sick days are down to stress, anxiety or depression.
Mr Tamplin, who now works as a consultant helping companies identify and support workers experiencing mental health problems, said: "If I ring in sick with the flu that would be OK. What if I rang in and said 'I can't cope' or 'I'm having a bad day'? How would that be perceived?"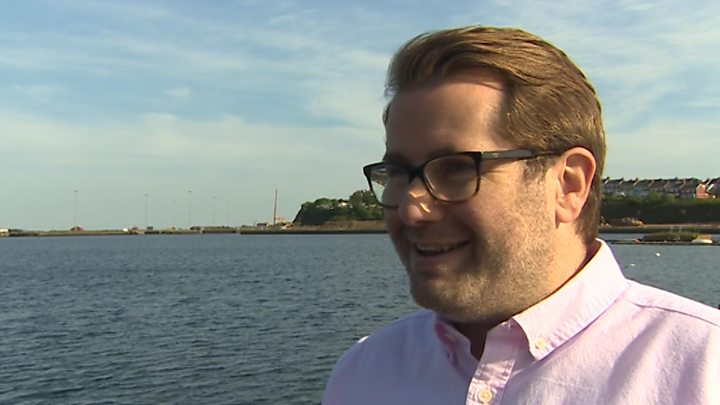 The entertainment industry has been in the spotlight recently due to allegations about sexual harassment and assault.
Acting union, Equity, has been lobbying employers and supporters of the creative industries such as the Welsh Government to "recognise their duty of care with regards to preventing bullying and harassment in the workplace".
Abbie Hirst, a member of Equity's Welsh National Committee, said the issues of mental health, bullying and sexual harassment were especially difficult for actors due to the precarious nature of the work which often involved short-term freelance contracts and the fear they would not be "used again, recommended or promoted".
She added: "I think it's something we're going to have to deal with in the wider economy. There's much more need for anybody, not just creatives, to make their own work, and there is a huge rise in the number of people who are their own small business."
The percentage of working people in Wales who are self-employed has risen over the last 10 years from 12.8% to 14.3%.
While EHRC and others argue addressing mental health problems makes business sense, this rise in the number of self-employed - who have fewer employment protections - has led unions to talk about these issues with increasing urgency.