'New landscape' for university funding as budget increases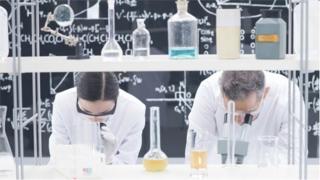 Universities and further education colleges in Wales will see overall funding rise by £17.5m over the next year.
The overall budget is increasing to £138.2m for the forthcoming academic year.
Higher Education Funding Council for Wales (Hefcw) chief executive Dr David Blaney said this reflected "a new funding landscape".
He said it would ensure institutions were better resourced in future.
The sector has already received an extra £21.4m over the last few months, which included:
An extra £6.24m to deal with demographic changes and the impact of Brexit
£1.2m towards setting up an Institute for Coding
£1.7m to ease pressures on the performing arts
The money coming in is going up overall but Hefcw, for another year at least, has to make funding adjustments in cash given to universities based on the actual available budget when everything has been worked out.
This means a reduction of £12.5m to 13 higher education institutions although the gap is closing and is expected to disappear completely by 2019-20.
For Cardiff University - with by far the biggest allocation - it is £6.1m less through this funding adjustment.
However, while all universities are taking their share of this, funding to the sector overall has gone up.
With the recommendations of the Diamond review of student and university finance coming in, Hefcw expects its future income to rise during the lifetime of the current Welsh Government.