Rhondda railway tunnel is 'stable enough to reopen'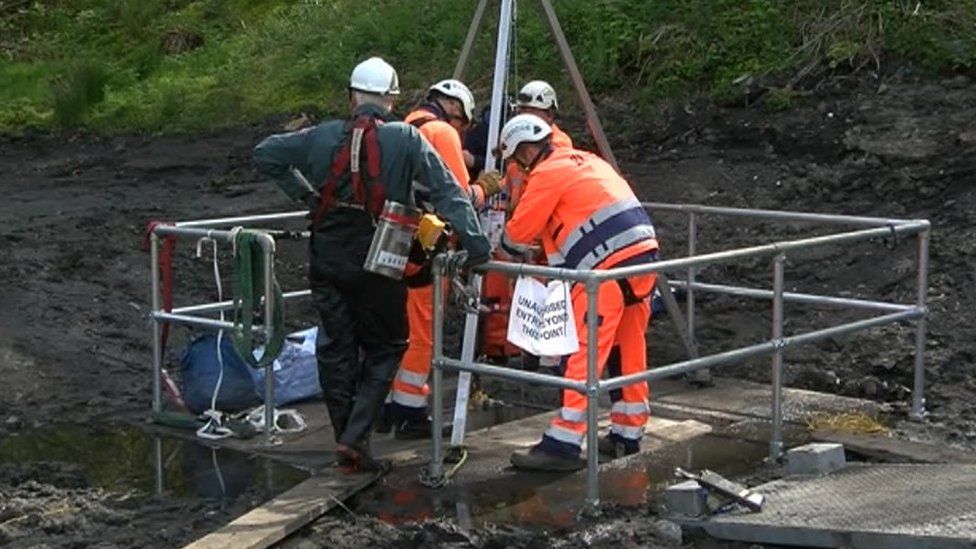 The disused 1.8 mile (2.9km) Rhondda railway tunnel is in a "very good condition" and can potentially be reopened, an engineer has said.
Built in 1890, it runs to Blaencwn and took coal to Swansea's ports before closing in 1968.
Campaigners want to reopen it as a walking and cycling attraction.
Following an assessment, Balfour Beatty's Richard Storey said 95% of the tunnel is in as good a condition as when it opened.
While Highways England is responsible for its safety, it is not allowed to reopen the tunnel.
But it is willing to transfer ownership to the Welsh Government or local authorities, Neath Port Talbot and Rhondda Cynon Taf.
The assessment, carried out after a new hatch was constructed at Blaengwynfi, represents an important step forward for campaign group the Rhondda Tunnel Society.
"I don't see anything down there that will stop this from happening, obviously the money will need to be raised to pay for it but there's nothing down there that is not fixable," Mr Storey said.
"The reason they closed the tunnel was a slight weakness point in the barrel but that has remained stable for 50 years.
"So with no mines working round here any more, we've probably got a situation that it'll be stable for another 50 years."
While he said it would need permanent monitoring, Mr Storey felt there were only a handful of areas that would need money spent on them.
He is currently writing a report which will conclude what needs to be done and how much it will cost.
The engineering assessment involved drilling through a double concrete wall, built during the tunnel's closure in the late sixties to prevent people from entering.
It took contractors a week to break through before engineers could continue with their studies.
In January, the project was awarded a £10,000 Welsh Government grant.
Related Internet Links
The BBC is not responsible for the content of external sites.