Wales' royal wedding gift: Training African midwives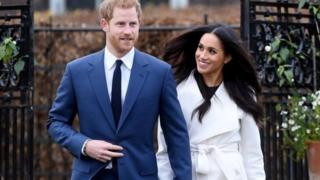 Wales will fund training for midwives in Sub-Saharan Africa as a wedding gift for Prince Harry and Meghan Markle.
The £1,500 donation to Welsh charity Life for African Mothers will be made on behalf of the people of Wales.
It will fund travel for a Welsh midwife who will likely travel to Liberia, one of the poorest African countries, to train up to 30 local midwives.
The aim is to teach them ways of making pregnancy and child birth safer.
"This funding will help save the lives of mothers and babies in Sub Saharan Africa," First Minister Carwyn Jones said.
Good wishes from Wales for Harry and Meghan
Disabled actors to challenge perceptions in Lesotho
The prince and Ms Markle are set to wed at St George's Chapel in Windsor, where the prince was christened and Ms Markle was baptised.
The former actress has previously campaigned for the United Nations on topics such as gender equality and modern slavery.
She has pledged to "shine a light" on women's rights.
Life for African Mothers has been supporting hospitals in Sub-Saharan Africa for 12 years and, during this time, there has been a significant fall in the number of women who die while pregnant or giving birth.
The charity provides medication to treat post-partum haemorrhage, and runs midwifery training to help local midwives improve care for both mother and baby.
Angela Gorman, the head of Life for African Mothers, said the charity would most likely send one of its volunteer midwives to Liberia this autumn or winter.