Life and death for a prisoner in HMP Parc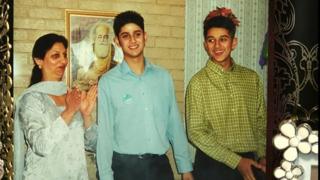 The family of a man who died in prison say he was let down by the system and more could have been done to save him.
Jagjeet Samra was serving an eight-year sentence for robbery at Parc Prison in Bridgend when he was found hanged in his cell in the early hours of 26 May 2016.
The 36-year-old was one of nine inmates to die at the prison that year, a jail run by private security firm G4S.
Samra, who had a history of drug misuse, was subject to the prison's suicide and self-harm management system and should have been monitored half-hourly via CCTV.
He had been moved to the safer custody unit after a serious incident of self-harm some months earlier.
His family, who spoke to him regularly on the phone, were unaware of this.
"He'd tell us what he was getting up to, sometimes we'd reminisce about the old days," said his younger brother, Mandeep.
"He told us he was keeping his head up, he was fine, everything was okay.
"The first we knew something was wrong was when we found out he'd passed away. It was a real shock."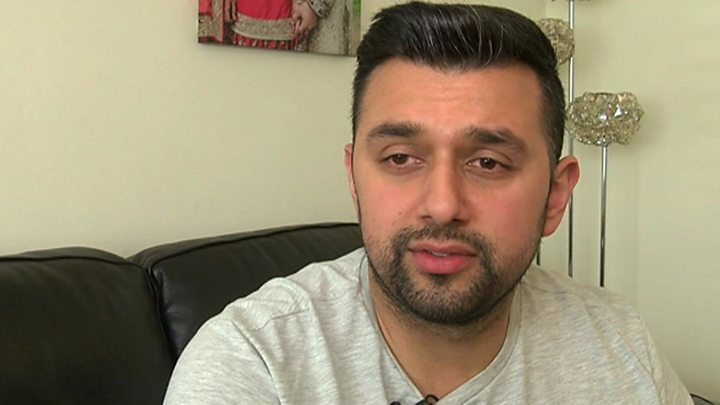 Following an investigation by the Prisons and Probation Ombudsman (PPO), Parc prison was criticised for "an apparent lack of urgency" in the response of staff when they realised something was wrong.
The report noted concerns about the management of vulnerable prisoners at Parc had been raised in previous cases.
In March 2016, two months before Samra's death, prison inspectors criticised the use of CCTV to monitor some vulnerable prisoners.
The ombudsman recommended in his report that the prison should brief all staff about the importance of beginning resuscitation as quickly as possibly when such an incident occurs.
Mr Samra, who lives in the Midlands, said: "There was a delay with the resuscitation, a lot of going back and forth and time-wasting… sometimes you only get seconds to save a life and I just feel that in my brother's case, that it dragged out and there wasn't any urgency about it.
"A lot more could have been done in a quicker time and maybe he could still have been alive.
"I feel like he was let down, not by everybody, but by the prison itself."
After Samra's inquest last October, the coroner wrote to the prison and the Ministry of Justice highlighting concerns in the case.
Matt Foot, solicitor to Samra's family, said: "The outcomes in the inquest, which led to letters to various bodies and various recommendations, went well beyond what was within the PPO's report.
"There's a lot of concern that these investigations are not detailed enough, not deep enough, they're not looking at patterns or wider problems."
Janet Wallsgrove, director of HMP Parc, said: "Every death in custody is a tragedy. Our thoughts remain with Mr Samra's family and a full investigation was carried out, resulting in the dismissal of a prison officer.
"We have reminded all staff of the urgency with which CPR should be commenced in an emergency situation."
The CCTV system has been upgraded and staff must now do physical checks on at-risk prisoners who are not visible on cameras during the night.