Humanists given voice in shaping religious education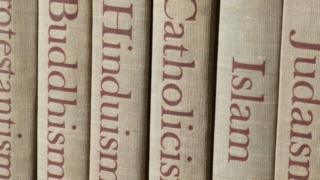 Non-religious groups are set to be given a voice in the shaping of religious education in schools.
Teaching of the subject is overseen by the Standing Advisory Councils on RE (SACRE)
Groups such as humanists - that promote good lives without religion or superstition - felt excluded.
But after a legal challenge, the Welsh Government has said non-religious groups have the same right as religious ones.
Their voices will now be heard alongside religious ones including Muslims, Buddhists and Christians.
Humanists either do not believe in or are sceptical about the existence of gods and aim to make ethical decisions based on reason and empathy.
Issues arose in 2017 when Vale of Glamorgan council would not admit humanist representative Kathy Riddick to its SACRE group on the grounds only religious representatives could join.
The local authority later withdrew its decision after Humanists UK was granted permission for a judicial review.
The Welsh Government has now written to Wales' 22 local authorities to advise "representatives of non-religious belief systems" are to be treated the same way to those who hold religious beliefs.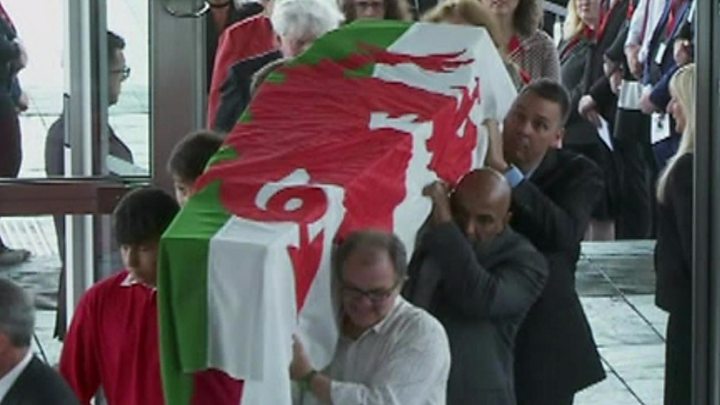 A humanist celebration was conducted at the Welsh Assembly last year when former First Minister Rhodri Morgan's funeral ceremony was held at the Senedd.
It was the first humanist state funeral in the UK and a "watershed moment" for the movement, according to some.
Andrew Copson, chief executive of Humanists UK said: "Children are best served by people of all religions and beliefs working together to improve their education," said
"I hope councils throughout both Wales and England and other authorities across the UK will now allow that to happen."
The Buddhist Council of Wales, however, questioned whether humanists are claiming a status of religion if they "wish to be included in overseeing religious education".
Buddhist Council of Wales chairman Nor'dzin Pamo said: "Alternatively, is religious education being changed into an arena for ethical and philosophical discussion?
"If so, it should no longer be called 'religious education'. If it still is 'religious education' then this should be left to those who practice a religion."
However, the body that represents the Church in Wales and Catholic Church said it has worked with humanists in education since the 1960s.
The Rev Gethin Rhys of Cytûn - Churches Together in Wales - said: "It is appropriate all relevant views should be heard by local authorities and by Welsh Government when making decisions that affect all schools and their pupils."