Vaginal mesh op 'should be last resort' in Wales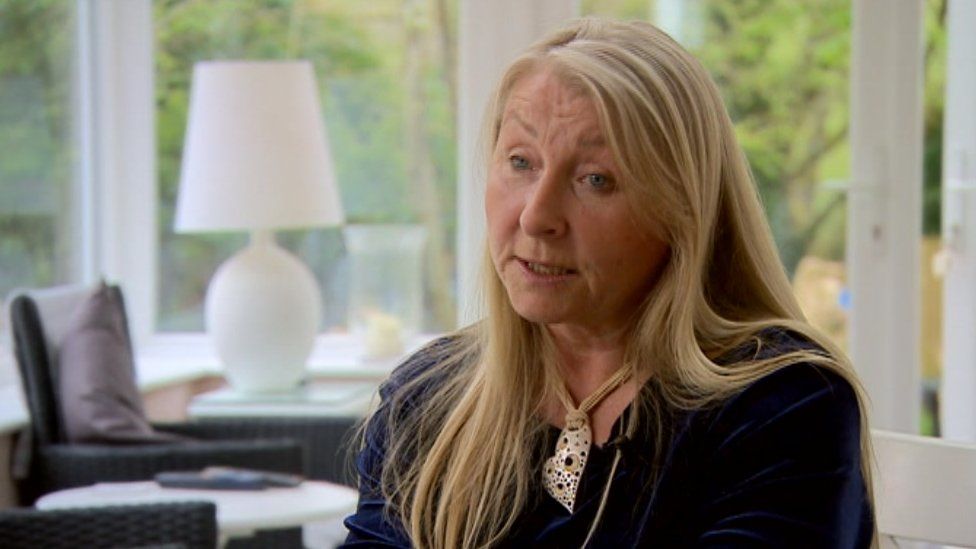 A woman who has suffered chronic pain since having vaginal mesh implants wants them banned, as experts say they should only be used as a "last resort".
A group set up by the Welsh Government has recommended different ways of treating patients with incontinence or prolapsed pelvic organs.
Some mesh implants have caused painful and debilitating complications for patients.
Jemima Williams has been in constant pain since having the surgery.
The grandmother from Vale of Glamorgan, who first had the implants in 2002 after a pelvic organ prolapse, said: "I never sleep... I wake up in excruciating pain, which is burning, rectal pain, vaginal pain.
"A sort of grating, stabbing, burning and then I have bone pain in my spine, my hip and all down my left leg in particular."
Ms Williams, who often struggles to get out of bed due to complications following mesh implant surgery, has endured countless operations and procedures since her initial surgery.
She said surgeons have told her it is too dangerous to remove any mesh which is still causing her problems.
On Friday, a report by a group of experts on behalf of the Welsh Government said preventative measures should be promoted more.
They include services for continence, chronic pain and physiotherapy.
Better information for patients and a "more robust" process of consent are also needed, the group said.
But Ms Williams said recommendations that they should only be used as a last resort, do not go far enough.
She said: "What is a last resort and who are these perfect patients who are going to be [good] candidates to undergo that operation successfully?
"I want to see a ban. I and many, many people would like to see a suspension of the use of mesh globally."
Ms Williams wants the Welsh Government to carry out audit looking into the number of complications patients have suffered since having mesh surgery.
Mesh implants, which include different types of plastic tape and slings, are used to ease incontinence and to support organs such as the vagina, uterus, bowel, bladder or urethra which have prolapsed after childbirth.
Hundreds of women in the UK are launching a legal action against the NHS after suffering complications.
The polypropylene meshes have been prescribed on the NHS across the UK but reviews in England and Scotland have said they should not be routinely used for pelvic organ prolapse.
The UK government has conducted an audit to determine the extent of the problems caused by mesh.
Welsh Health Secretary Vaughan Gething will make a statement on the report on Tuesday.
Related Internet Links
The BBC is not responsible for the content of external sites.