Ex-boxer Steve Robinson's dad 'hit by Windrush scandal'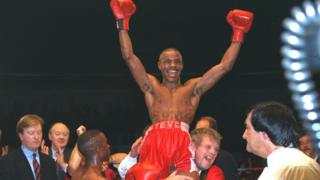 The 84-year-old father of a former world champion boxer is among those caught up in the Windrush scandal, an MP has said.
Labour's Anna McMorrin told the House of Commons that ex-WBO champion Steve Robinson's dad is one of the oldest residents affected.
Robinson won the WBO featherweight title in 1993 after accepting a fight with just 48 hours notice.
Ms McMorrin said his father Stanford came to the UK from Jamaica in 1955.
The Cardiff North MP said: "One of my first cases last year was with Mr Robinson, a resident of Jamaican descent who came to me for help.
"He had been living in this country since the 1950s, working and paying taxes his whole life here and making a valuable contribution."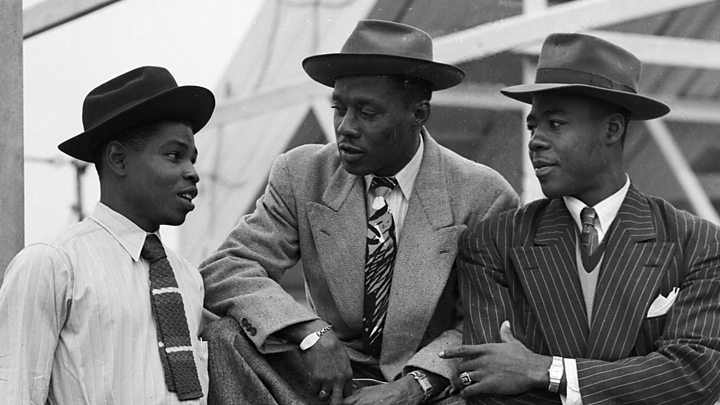 Many of the Windrush generation, named after the ship HMT Empire Windrush, came from African and Caribbean countries under a rule allowing freedom of movement within the Commonwealth.
Many children travelled on their parents' documents while others never registered for a passport as they did not intend to travel abroad.
On Wednesday, Ms McMorrin told fellow MPs Mr Robinson had lost his passport and naturalisation documents decades ago.
However, the former bus driver tried to reapply for new documents to attend a wedding in Jamaica last year, but was told he needed to reapply for naturalisation because the Home Office had no record of him.
Ms McMorrin said despite the application Mr Robinson was told he was not "automatically entitled to citizenship"
She added: "In the final letter, he was told that because he had failed to register his British citizenship upon Jamaica's independence, he'd been relinquished of his British nationality in place of a Jamaican one without his knowledge.
"Having been in this country for over 63 years, Mr Robinson is one of the oldest and one of the longest UK residents caught up in this fiasco."
Mr Robinson told BBC Wales: "I stayed in the Passport Office in Newport all day. They said they found a record but afterwards they said they hadn't.
"I feel terrible about that - I am not dreaming I had a passport."
The Home Office has been asked to comment.