HPV vaccine: 'break taboos and roll out vaccine for boys'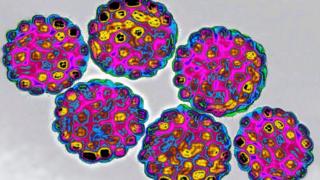 A father from Penarth wants the Human Papilloma Virus (HPV) vaccine given to all teenage boys, after his own cancer diagnosis.
David Hughes, 56, paid for his own son to have the vaccination privately.
A vaccination programme for girls aged 12-13 was introduced in 2008 and extended to gay men aged 16-45 last year.
The Welsh Government said it was waiting for guidance about extending the existing programme.
As MPs discuss the issue, David Hughes told BBC Wales why he felt so strongly about the availability of the vaccine.
Mr Hughes was diagnosed with throat cancer in 2015. He said that it was shortly after this that he discovered the HPV virus was connected to the disease.
"I noticed one day that I had a bit of a sore throat and my left tonsil was swollen.
"I decided to go straight to my GP... and then I had it looked at by a specialist and it was diagnosed as cancer.
"I'm the kind of patient who likes to ask questions and understand as much as possible about my illness. I then discovered that throat cancer is indeed related very, very strongly to the presence of the HPV virus."
Mr Hughes' request for an extension to the vaccination programme follows similar calls made by campaigners last year.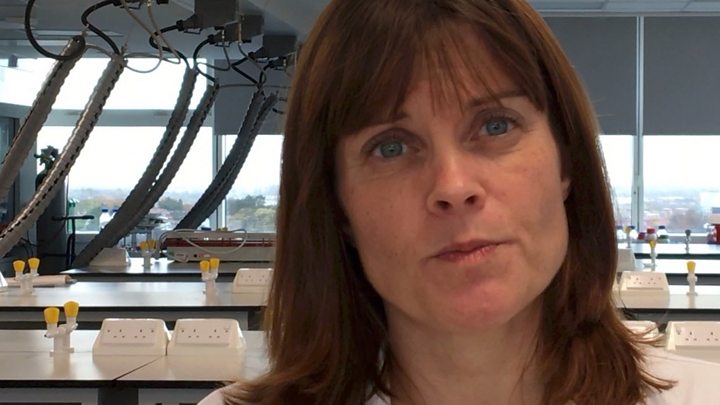 David Hughes thinks the situation is worsening describing it as "approaching the scale of an epidemic."
He said that his daughter was vaccinated as part of the programme available to girls across the UK, but that he paid privately for his son to have the vaccination shortly after his personal experience.
"Vaccinating half the population doesn't afford anything like the same level of protection to the other half of the population, namely boys."
Mr Hughes said the private vaccination cost him over £450.
He said that if the programme was rolled out to boys, the cost would be minimal and more efficient in the long run: "the system is in place, the nurses are visiting the schools, the vaccine is being produced."
He said his own six-week cancer treatment cost over £18,000: " I'm not talking about the cost of diagnosis, I'm not talking about the cost of all the follow up or the economic cost of my being off work for six months.
"And I'm basically a success story. I'm here... I can still speak. I've not had my tongue removed, I've not had my jaw sliced off."
Mr Hughes acknowledges that the health system is facing limited resources, but hopes that raising awareness and breaking taboos will lead to a roll out of the vaccination programme to boys.
The Welsh Government said: "We take advice on immunisation from the Joint Committee on Vaccination. We await their updated advice on whether to extend the HPV vaccination programme."