Tawel Fan: Families' anger as dementia abuse claims rejected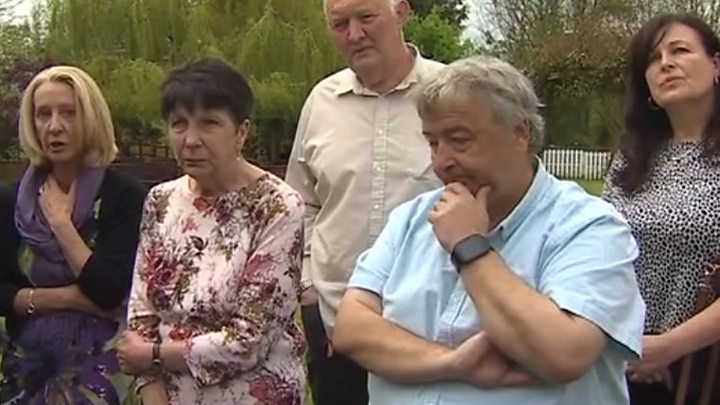 Relatives of former patients at a scandal-hit dementia ward say they are "devastated" after an inquiry rejected claims of wide-spread abuse.
A new report said there was no institutional abuse at the Tawel Fan ward at Glan Clwyd Hospital - but accepted there were failings.
An earlier probe claimed patients at the Denbighshire unit had been kept like "animals" before it shut in 2013.
Families said it was a "cover-up". The health board has accepted the report.
The latest investigation spoke to 108 families going back to 2007 and examined thousands of documents.
It concluded the findings of a report made public in 2015, which said failings amounted to "institutional abuse", were based on evidence that was incomplete, misinterpreted, taken out of context, based on misleading information and misunderstood.
The previous report by health official Donna Ockenden had included a family's claim that going to the ward had been like visiting "animals in a zoo".
Her inquiry described accounts of the most vulnerable patients, including elderly patients with dementia, left to lie naked on the floor.
But the latest investigation published on Thursday by the Health and Social Care Advisory Service (Hascas) rejected this.
It was met with anger from families who travelled to Rhyl to be told the findings.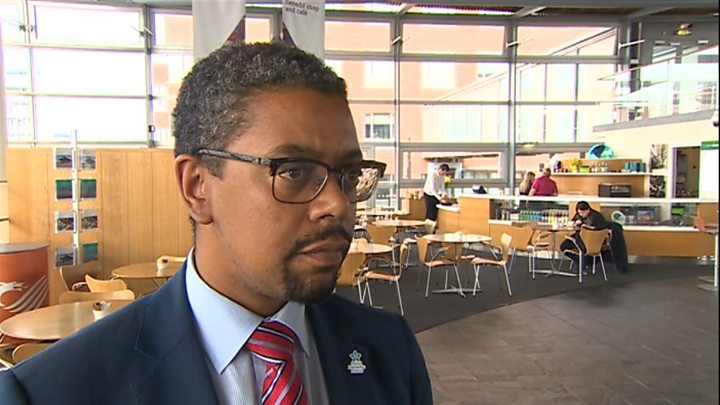 Earlier, they had been excluded from a media briefing with the report team and the leadership of the Betsi Cadwaladr University Health Board (BCUHB).
The report author told that meeting that family accounts of their relatives' treatment on the ward had "differed greatly".
"For example, some families stated that in their view Tawel Fan ward was an abusive environment where their loved ones were mistreated, neglected and came to harm," she said.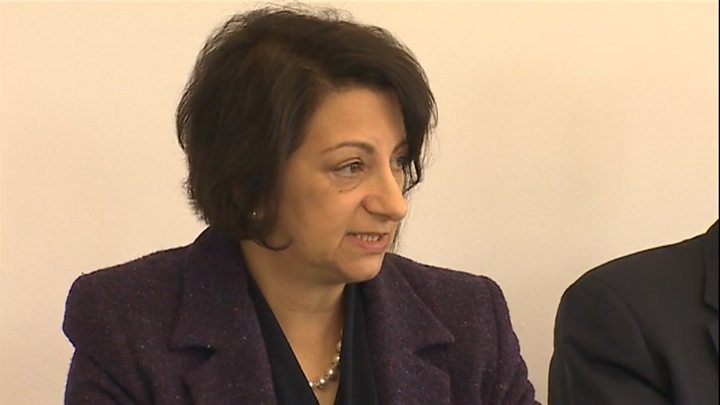 "Other families offered the view that the care and treatment their loved ones received was of a very good standard with staff showing kindness and compassion throughout their relative's entire episode of care."
She added that "divisive public comment, active campaigning and social media reporting have created an environment of negativity and retribution before the full facts could be made know. This is regrettable."
The Hascas inquiry team held a private meeting with the families afterwards to discuss their findings.
But speaking outside the meeting, families described the whole process as "shambolic" and a "total cover-up".
"We don't trust Hascas," said Gillion Berry, one of relatives.
"The only person that we have trusted is Donna Ockenden and she was the one that did the initial report.
"Now, they have more or less said to us that Donna Ockenden's reports is not credible."
John Stewart said he felt the Hascas team had "ignored medical evidence that the families have presented them".
The relatives said they did not know what their next step would be,
Ann Jones, whose husband had been at Tawel Fan for 14 months, said the only redeeming feature of the report was the fact was accepted there had been "systematic failures by management".
She said that some staff were still working for the board, adding: "Where is the accountability there, that is what we want to know".
Phillip Dickaty, whose mother Joyce died in Tawel Fan in 2012, added: "Whitewash is the description I would use… everybody is completely shocked, everybody is appalled, and what we've been presented with today, here, we couldn't even begin to forsee."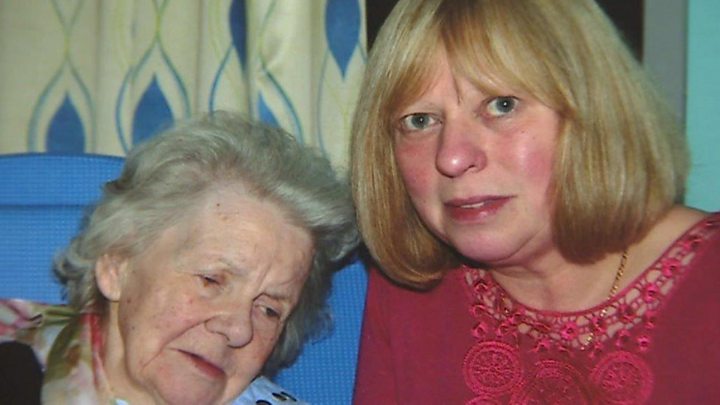 The Health Secretary Vaughan Gething said while the Hascas findings could not substantiate claims of institutional abuse the report did "reinforce wider failings within the health board".
"Overall the report makes it very clear there is still some way for the health board to go and this will require further focused oversight under the special measures arrangements," he said.
Responding to the report's findings, the health board said it was clear "we have much more to do to make improvements across all of our adult services - not just mental health services."
Its chairman Dr Peter Higson, and chief executive Gary Doherty said: "We fully acknowledge that this has been and will continue to be a very difficult process for all the families and staff involved.
"We accept the report's findings and are establishing a taskforce led by the executive director of nursing and midwifery to build on our existing work programmes to take forward the recommendations, alongside our partners, at pace."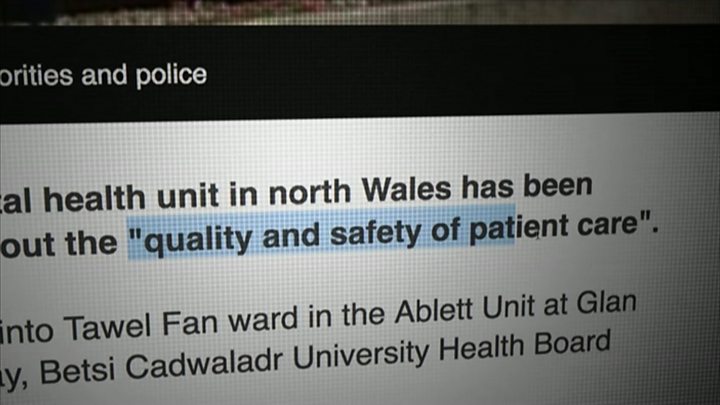 But the Clwyd West AM Darren Millar attacked the new inquiry saying many would describe it as a "whitewash" and would question the independence of the process.
He said four-and-a-half years after the Tawel Fan ward shut "families have even more questions about the care of their loved ones."
"The Tawel Fan families and the people of north Wales deserve better and that's why we need a cross-party Assembly inquiry to ensure that we get to the bottom of what happened once and for all," he added.