Carmarthen Mum punished for daughter's poor attendance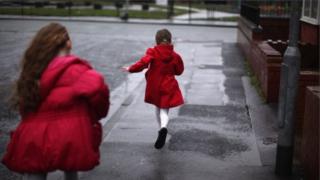 A mum has been prosecuted by her local council for failing to make sure her daughter attends school regularly.
Her daughter, who is in year 11 at a Carmarthenshire comprehensive school, attended less than half of lessons in the 2017 autumn term.
Llanelli Magistrates ruled the mum, who cannot be named for legal reasons, should pay nearly £800.
Carmarthenshire council said welfare officers had tried to talk to her several times but received no response.
They added taking her to court was a last resort and councillor Glynog Davies, a board member on Carmarthenshire's education committee said the pupil's attendance fell "below an acceptable level".
"It is the duty of every parent or guardian to ensure their child attends school and gets an education," he said.
"We, as an authority, do our very best to try and support families in difficulty. Unfortunately in this case our officers have worked and supported the family to try to improve the pupil's school attendance but this has been to no avail."