Child mental health 'must be national priority' in Wales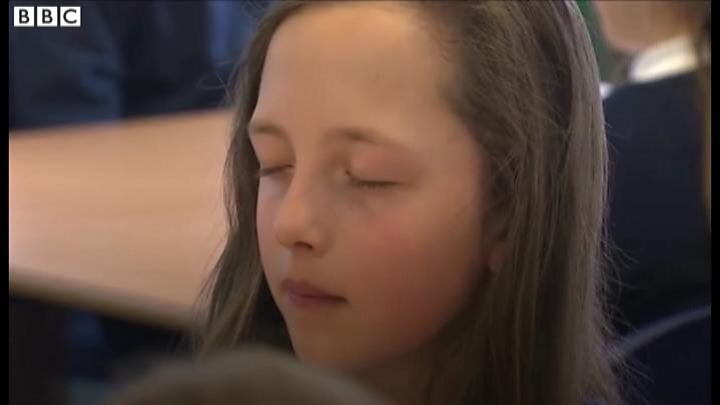 Tackling emotional and mental health issues in children must become a national priority, a report has said.
There must be a greater focus on prevention to avoid children suffering "unnecessary distress" and services being overloaded, according to the assembly's children committee.
It has called for everyone who works with children and young people to be trained in mental health awareness.
The Welsh Government said it would consider the report's recommendations.
Following an inquiry, the committee has called on the Welsh Government to provide ring-fenced funding for schools to become "community hubs" to promote mental health with help from the health bodies, charities and volunteer groups.
It also said emotional and mental health should be part of the new curriculum and wants everyone who cares, volunteers or works with children to be trained in the topic.
The committee said improvements had been made in specialist children and adolescent mental health services since 2014, with additional investment made in services.
However, it concluded the changes did not go far enough.
It said a failure to deliver preventative services would mean there were not enough specialist services to deal with the demand.
Committee chairwoman Lynne Neagle AM said it was estimated that three children in every average-sized class would have a mental health issue at some point.
"As it stands, the pieces of the jigsaw that need to be in place to enable children and young people to be supported outside the most specialist settings simply do not exist," she said.
"This is unacceptable and must be addressed urgently by the Welsh Government."
Twenty one-year-old Luke Rees from Abertillery, Blaenau Gwent, who suffered from mental health problems at school, told BBC Radio Wales mental health is neglected compared to physical health.
"Mental health, especially for young people, isn't talked about in school.
"We always talk about physical health and the importance of being physically healthy and active but mental health is as important as physical health and we all have mental health," he said.
"That wasn't made obvious to me as a young person in school."
'It helps me cope with tests'
Ysgol Pen y Bryn in Colwyn Bay, Conwy county, introduced mindfulness - a form of meditation - to aid pupils' wellbeing eight years ago.
Assistant head teacher Tabitha Sawyer said: "Mindfulness is really helpful for children to connect and be able to express their emotions. It's one thing amongst a lot that's done in the school. We put a big emphasis on wellbeing.
"In our eyes if the children haven't got that then they aren't ready to learn. We've seen an overall benefit for our pupils."
Ten-year-old Amber said she enjoyed the exercises, adding: "Mainly [it's helpful] if my siblings are annoying me, but mostly it's tests," she said.
"If I'm getting really stressed on a question I'll do the finger breathing exercise."
The committee made further 27 recommendations, including:
a review of mental well-being initiatives in schools, with a view to recommending a national approach
allocating responsibility for pupils' mental health to a lead school member
improvement plans for GP mental health support services
working with experts to provide guidance to schools on talking about suicide and self-harm
a national action plan for psychological therapies
looking at emotional and mental health support for looked after and adopted children
A Welsh Government spokesman said: "We will give careful consideration to the recommendations in the report [and] issue our response to the committee's recommendations in due course."