A&E performance in Wales hits another record low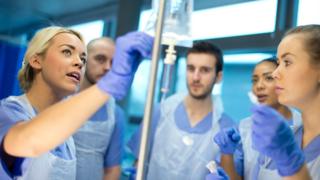 The performance of Welsh accident and emergency departments deteriorated further in March, figures show.
Last month only 75.6% of patients spent less than four hours in A&E from arrival until admission, transfer or discharge - the lowest on record.
This compares to 75.9% in February and a fall of 5.3% on March 2017.
The health secretary said despite one of the busiest winters on record, in the majority of cases NHS Wales had delivered "timely, professional care".
The four-hour A&E waiting target is 95%.
The other target is that no patient should wait more than 12 hours.
But 5,444 patients spent 12 hours or more waiting in A&E, 357 more than in February and 2,253 more than March 2017.
Wrexham Maelor was the worst for the number of patients waiting more than 12 hours in A&E - more than 800 - although it saw more people than the previous month.
At Glan Clwyd, 17.1% of patients waited more than 12 hours - the highest proportion in Wales.
The Welsh Government said the period between January and March was the second busiest on record for emergency departments, which experienced very high levels of flu and elderly admissions.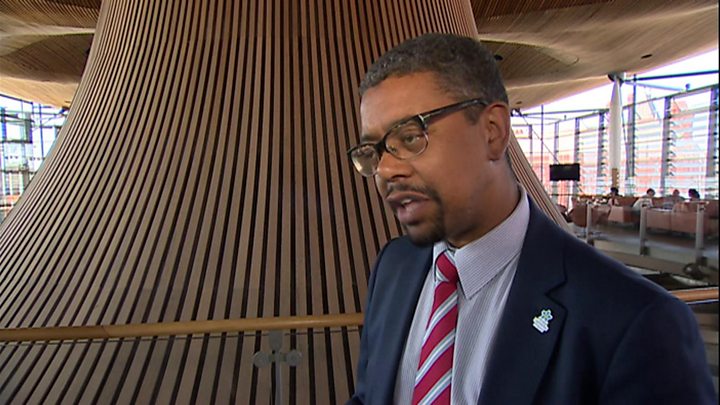 Health Secretary Vaughan Gething said: "The extreme weather in early March also made it extremely difficult for our NHS to operate, which has clearly had an effect on waiting times in emergency departments across Wales."
The ambulance service again met its target for "red" priority calls despite its busiest March on record.
Conservative health spokeswoman Angela Burns AM said the sad truth was that people are "no longer surprised" to hear that A&E waiting times had once again reached new levels of "worst ever".
"We all understand the pressure facing our hard working frontline staff, but they're being let down by the suits in charge," she said.
"This is a service that has been chronically under-funded by the Welsh Labour Government and this frightening logjam in our emergency services is the price being paid as a result."
If you can't see the NHS Tracker, click or tap here.