New hospital and Withybush changes in Hywel Dda shake-up plan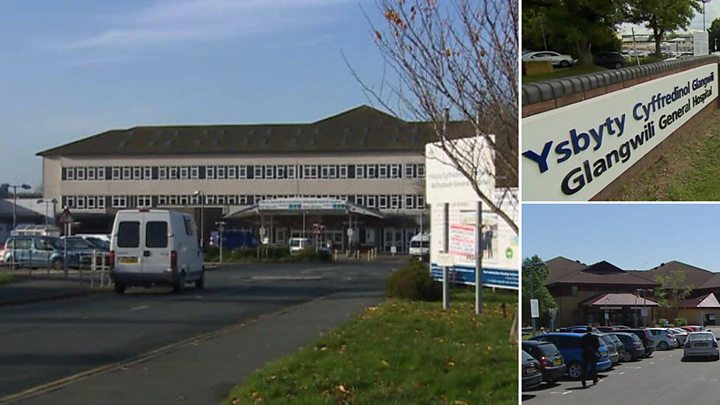 Far-reaching changes to west Wales hospitals have been set out by Hywel Dda health board.
Each of the three options involve Withybush Hospital in Haverfordwest losing its status as a round-the-clock general hospital.
Glangwili hospital in Carmarthen would also stand to lose key services including A&E.
But a new hospital, including an A&E unit, would be built somewhere near the Carmarthenshire-Pembrokeshire border.
Health board members agreed to put the three proposals out to public consultation over the next 12 weeks.
Common to all options is also a commitment to move many more services out of hospitals into communities and provide care where possible in patients' own homes.
A network of 10 community hubs will be developed across the region, either expanding current provision or by building new facilities.
Why is Hywel Dda doing this?
It has the biggest budget deficit in NHS Wales, of around £69m
It is has to pay a premium to cover the gaps left by up to 500 staff vacancies each month
More than half of its hospitals are more than 30 years old
The local NHS sees 150,000 patients a week but the population is growing and is forecast to get older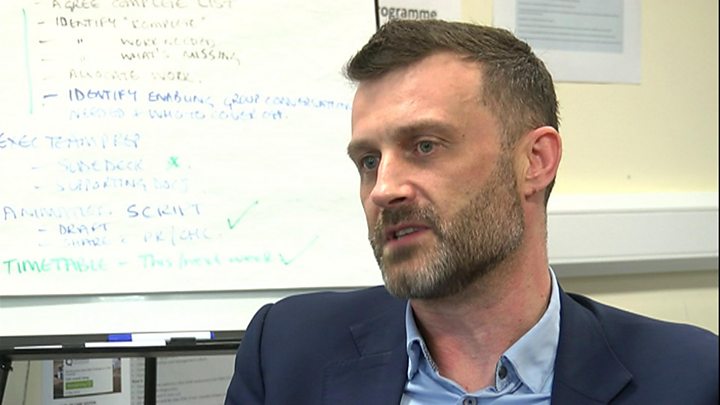 Steve Moore, chief executive, said they had considered a "doing nothing" option but said the scale of the challenges meant this is no longer feasible.
He said he understood there would be "passion" expressed at changes but promised a genuine debate before a decision is made in September.
"They [the options] all try to set out a vision, a model, which is better than what we already have," he said.
"I think we have the humility to know that whilst we've done a really good job in putting together these options, there will be things we haven't thought of and perspectives we haven't taken and that is why people should get involved."
How much pressure is Hywel Dda health board under?
Hospital closures among options considered
Hywel Dda facing growing deficit
What would happen to each hospital?
Bronglais, Aberystwyth
Opened in 1966, currently 152 available beds
Unchanged. The hospital will continue to provide services in mid Wales, including A&E and to expand and develop services where appropriate.
Glangwili, West Wales General, Carmarthen
Opened in 1949, currently 399 available beds
It would become a community hospital in two of the options (A and B) but would also provide planned care - everything from surgery, day cases and scans - in option C. Refurbishing Glangwili - the oldest of the region's main hospitals - to keep it up to standards would cost a lot.
Prince Philip, Llanelli
Opened in 1990, currently 222 available beds
It would become a community hospital under option A but remain a general hospital offering a minor injuries unit and round-the-clock medical services in the other two options.
Withybush, Haverfordwest
Opened in 1979, currently 220 available beds
In all proposals, it would have a new role as a community hospital and lose its status as a general hospital, open round-the-clock.
It would have non-medical beds, minor injuries and midwife-led maternity units and be able to carry out scans and tests. Tenby would also have a summer minor injuries unit. More care in the community would be developed to mitigate transport issues for older and frailer patients living in west Pembrokeshire.
But this is likely to provoke the greatest local opposition, especially to those living furthest west.
New hospital between Narbeth and St Clears (12 miles, 19km away)
This new-build general hospital would provide A&E and urgent care, and apart from option C would provide planned care as well. Although depending on where you live there would be some travel implications, the health board said it was hard to maintain staffing levels at two or three different A&E units across the region. Offering a new 24/7 hospital in one place would help recruitment and offer an emergency service at a rough mid-point between Withybush and Glangwili. It would still require a "detailed business case" and funding.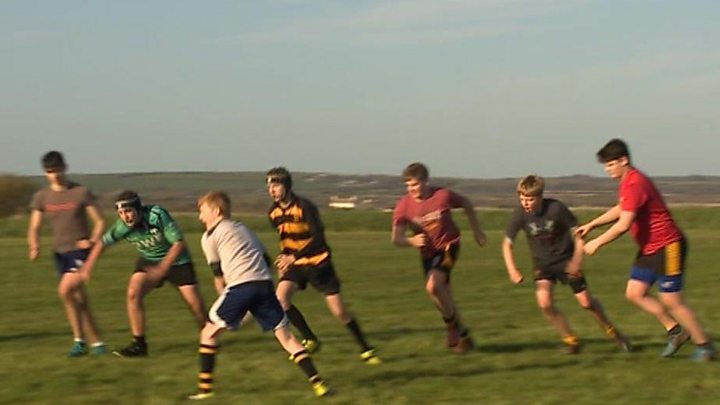 These proposals have been a long time in the making and have been developed from 25 original options. The health board has also been careful to involve frontline medical staff in the process.
Seven public drop-in events have been organised before the consultation ends on 12 July.
Local Plaid Cymru politicians said it was "time for the Labour Welsh Government to properly invest in health and social services in west Wales".
"The plans deserve an open mind and an honest assessment about the services we need and where they should be located," they said.
However, David Williams, a health campaigner from Milford Haven, already believes all three options will be detrimental to Pembrokeshire and travel times are "going to cost lives".
He added: "Are tourists going to come here without a district general hospital? Are multi-national industries?"
His comments were echoed by Preseli Pembrokeshire MP Stephen Crabb, who called the plans for Withybush "deeply disappointing".
"The consultation paper put forward by the health board casts another shadow over our local health services and creates yet more confusion and uncertainty for local people."
Meanwhile, Llanelli AM Lee Waters said: "It is daft to expect people to travel from Llanelli to Whitland.
"They must surely know that this is a non-starter and raising this unrealistic prospect in the first place is going to cause unnecessary anxiety."
He said he sympathised with recruitment problems but the answer was "not to downgrade hospitals".
The local community health council will also be asked for its view although ultimately if it objects, the final decision could rest with Health Secretary Vaughan Gething.
This is first major reorganisation to be outlined since an influential panel of experts called for a "revolution" in the way health and social care was delivered in Wales.
Serving a quarter of Wales with both urban and rural challenges and its own financial problems, the case for change in Hywel Dda is arguably more pressing than most.