Whitchurch High budget crisis could lead to job losses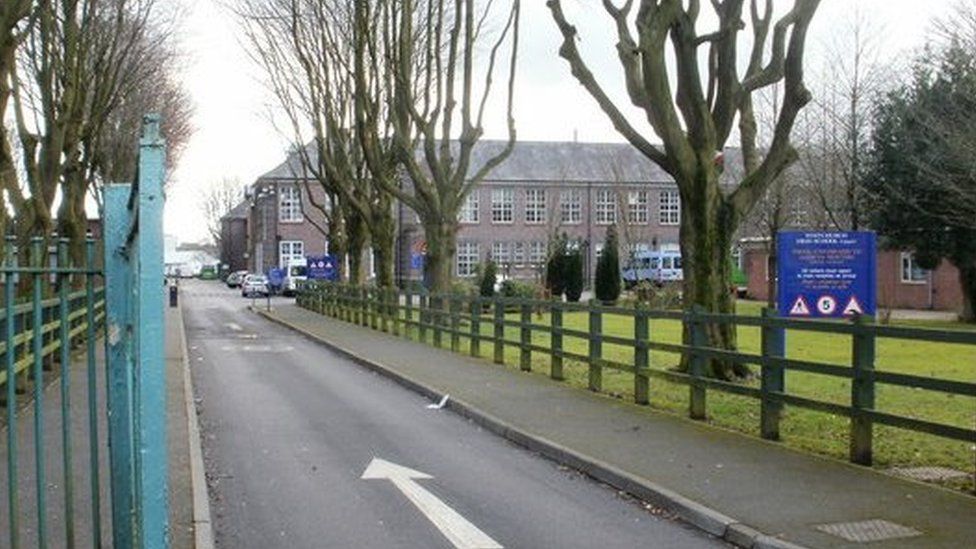 Wales' largest secondary school has warned it faces an "abysmal financial settlement" which may result in teachers being made redundant.
The chairwoman of governors at Whitchurch High School in Cardiff said it was faced with a potential budget cut of 10% for the coming year.
Joyce Slack called it "the worst budget settlement I have known".
Cardiff council said it was doing its utmost to protect key services such as schools, but faced its own budget cuts.
Ms Slack said this budget settlement could result in "compulsory redundancies of staff".
Her letter said despite rising pupil numbers, the school received less money due to the council cutting funding per pupil in real terms, equating to an effective loss of £50,000.
While saying a national pay increase of 2% for staff was to be "applauded", she said the school did not have the resources to cover the cost, which equated to "five experienced teachers of approximately £250,000".
Ms Slack also wrote the council's post-16 education budget had been cut by the Welsh Government by more than 5%, resulting in a further £300,000 drop for the school.
"There is no wriggle room in which to accommodate massive expenditure which has been added to the school budget," she said.
A council spokesman said officers would continue to meet the school to work out a plan to manage the budget and that in an "age of austerity", it was "doing its utmost to protect key areas like schools and social services".
He said the schools budget was "rising year-on-year".
The Welsh Government said school funding was the responsibility of local councils and, despite UK government austerity measures, it had taken action to ensure no council faced a cut of more than 0.5% to its core budget.
"We have also prioritised funding in the local government settlement to support school spending and last month announced an additional £14m to support every school across Wales," a spokesman added.
He also said sixth-form funding was provided on predicted pupil numbers and an overall decline had led to a reduction.