Cell and gene therapy research boost for NHS Wales team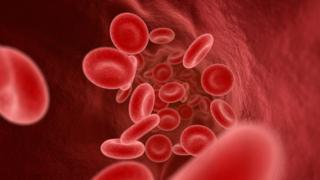 It is hoped patients in Wales will get far quicker access to cutting edge treatment and medicines, thanks to a £7m funding boost.
A consortium, including NHS Wales, aims to improve how cell and gene therapy innovations are rolled out.
One cell treatment looks to prevent limb amputations for diabetic patients by stimulating blood vessel growth.
Around 330 amputations take place a year in Wales for non-healing lower limb ulcers.
Medical research firm Rexgenero is using cell therapy to grow new blood vessels in limbs to help patients with diabetes and critical limb ischemia not only avoid amputations but excruciating pain.
Diabetes is continuing to increase in Wales and already accounts for 10% of the NHS Wales budget.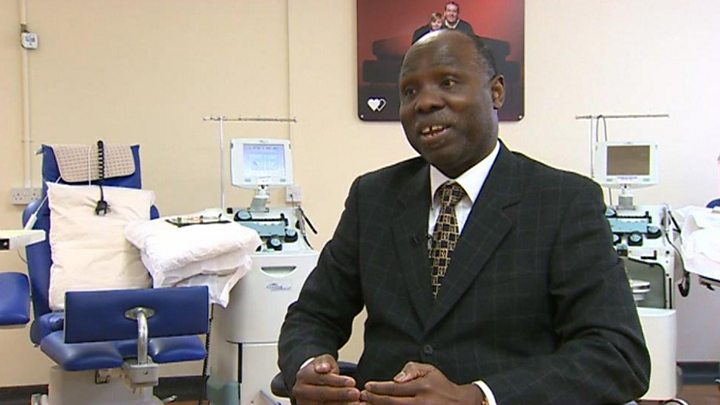 It is estimated that the numbers of sufferers will rise from just under 200,000 to 500,000 by 2025.
Currently around 2,000 diabetics in Wales have non-healing lower limb ulcers that lead to hundreds of amputations each year.
The Welsh Blood Service, along with health boards in Cardiff and Swansea, is part of the consortium, which also includes teams in Birmingham and Nottingham.
Mark Briggs, head of cell and gene therapy strategy at the Welsh Blood Service, said the process to get these cutting edge treatments to patients was "amazingly complex".
The therapies are often patient-specific and very bespoke and the health service is currently not geared up to provide these either rapidly or routinely.
"Although the funding is extremely modest it's a fantastic first step and we'll start to understand what the challenges are, all the way through the early manufacturing element right through to the clinic," said Mr Briggs.
The funding will also look to speed up delivery of cell and gene therapy for arthritis, liver disease and several types of cancer.
Dr Keith Wilson, consultant haematologist and director of the south Wales blood and marrow transplant programme, said the science involves tweaking parts of the immune system to recognise specific cancer cells.
"These treatments offer the ability to have cells which will specifically target cancer - and therefore be like a programme-specific bullet for a patient's cancer and offer hope," he said.
Dr Wilson said the money would go towards "ironing out the kinks" in the process of getting the research rolled out.
The funding includes £550,000 to TrakCel, a Cardiff firm, which is a software developer for the cell and gene therapy supply chains and will be working with Rexgenero to help get their treatment to patients after the trials have been completed.
You might also be interested in:
The Wales-Midlands team is one if three collaborations to share a total of £30m over three years from Innovate UK - a UK government agency.
Another will be be in Manchester and a third brings together researchers in Scotland, Newcastle and Leeds.
As well as making a difference to patients, experts believe these revolutionary treatments could also boost the Welsh economy.
Dr Frank Atherton, chief medical officer for Wales, said: "Cell and gene-based advanced therapies offer exciting opportunities, not only for the way we treat people with previously incurable conditions, but also how we work together with industry and NHS Wales in bringing these treatments from bench to bedside."