Snow heads for Wales as bitter Siberian blast hits UK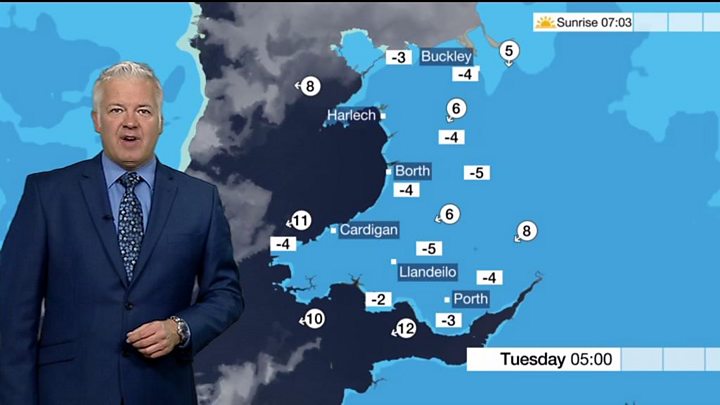 Snow could cover the whole of Wales and see temperatures fall to -5C as bitterly cold weather from Siberia sweeps across the country.
The Met Office has issued a yellow "be aware" warning for snow on Tuesday covering every county.
Councils expressed confidence in their grit stocks, with freezing weather and further snow forecast for later in the week.
The head of a homeless charity warned people left on the streets could die.
Richard Edwards of the Huggard Centre in Cardiff said: "The danger at this time of year is that if people are on the streets because they need to raise income, they're going to be reluctant to go into services but as the temperature drops people are going to be unaware of the dangers this puts to their personal safety.
"They need to be getting into services. They are safe and secure."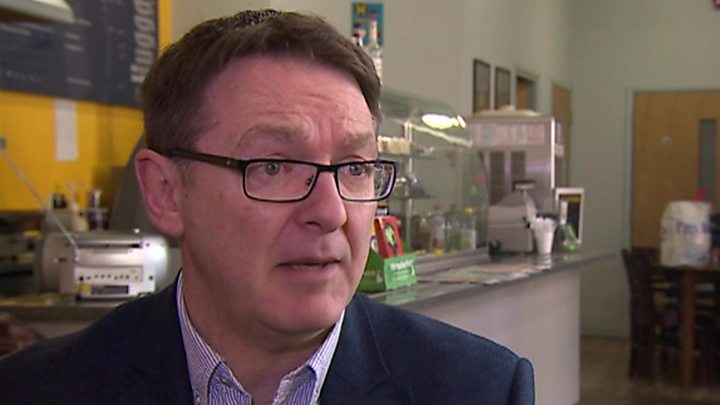 Councils said they would be activating their cold weather plans for homeless people.
A spokesman for Gwynedd council said: "The outreach workers have increased their patrols and are encouraging people to take up the offer of emergency accommodation."
The extremely cold weather system - dubbed the "Beast from the East" - is bringing winds which can have a significant chill factor, making it feel even colder than the temperature recorded on the thermometer.
Snow has already fallen across the south east of England, while further afield Rome has seen its first snowfall for six years.
Public Health Wales has advised the public to look out for friends and family who may be vulnerable to the cold, particularly the elderly, the very young and those with heart and lung conditions.
It recommended:
maintaining indoor temperatures to at least 18C, especially for those not mobile, with long term illness or over 65
stocking up on food and medicines in advance
seeking benefits and entitlements such as winter fuel and cold weather payments
School closure information