Cuts to Welsh libraries see paid staff fall by 20%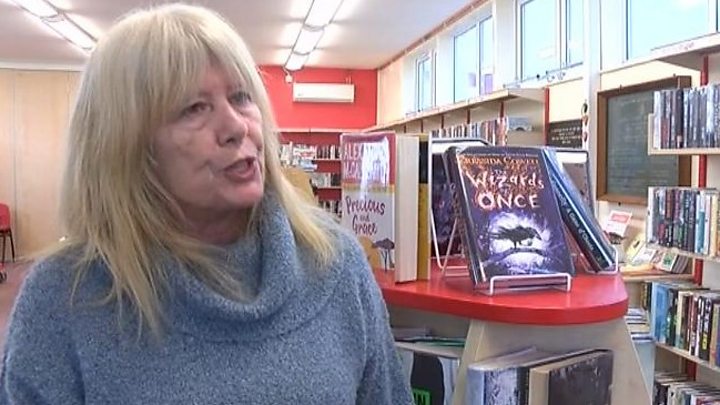 Services at Welsh public libraries are declining as the number of paid staff falls, figures have shown.
Chartered Institute of Public Finance and Accountancy (CIPFA) figures reveal full-time paid staff fell from 1,112 in 2012-13 to 890 in 2016-17 - a 20% drop.
Meanwhile, the number of volunteers increased 13-fold, from 93 to 1,288.
The Welsh Local Government Association (WLGA) said councils were finding "innovative ways" of keeping services in a climate of cuts.
CIPFA chief executive Rob Whiteman said the overall budget cut to Welsh libraries in the last decade had been less than that in England - 18% compared to 25%.
But there had been a "catch-up" on austerity in the Welsh library sector in recent years, he said.
"What we see is, the libraries are open and they are managing to try and be at the heart of their communities," Mr Whiteman said.
"But, on the whole, probably the type of advice that [people] can get there and what's on offer declines."
Mr Whiteman added that volunteers brought a "huge amount" to libraries and many would have shut without them.
There were about 155 professionally qualified library staff in Wales in 2016-17, with the latest CIPFA figures suggesting some 290 library points remain open.
Beddau library, in Rhondda Cynon Taff, was saved by a community group after it was closed by the council four years ago.
Trustee chairwoman Julie Barton said having trained staff alongside volunteers was vital for a library's survival.
The CIPFA figures also showed there was a £3.9m drop in the overall spend in Welsh libraries last year, with Mr Whiteman suggesting a "whole clutch of libraries" could go if cuts continue at the current pace.
The Welsh Local Government Association said "continual budget cuts" from central government meant councils had to consider "different and innovative" new ways to deliver services, including working with communities to keep libraries open.