'Frightening' Welsh national park cuts warning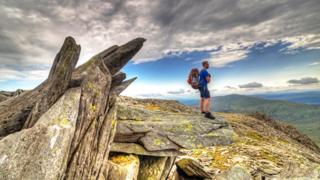 Welsh ministers are being accused of imposing big cuts on the country's national parks, while the budgets of England's beauty spots are protected.
Financial support for Wales' three national parks - Pembrokeshire Coast, Brecon Beacons and Snowdonia - is set to fall to its lowest level since 2001.
Snowdonia's chief executive described the situation as "frightening".
The Welsh Government said a two year settlement had allowed for better planning in "challenging" times.
Emyr Williams, chief executive of Snowdonia National Park Authority (SNPA) told BBC Radio Cymru's Post Cyntaf he realised austerity had meant difficult decisions for the Welsh Government.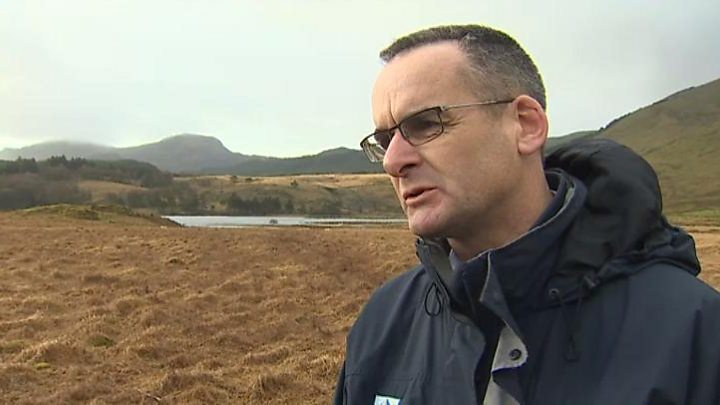 But he claimed national parks were being targeted "again and again".
"We're starting to feel that we're getting to the point where it's hard to function," he said.
"Over the years we've seen visitor centres going, less maintenance of paths, fewer staff - so it's a slow decline really."
He warned of a loss of quality for the visitor experience at a time when a lot of money was going to promote Wales as an adventurous place to visit.
The authority's board will meet next week to discuss a consultation about the proposed cutbacks, with up to 10 redundancies as the park looks to save £784,087 over the next two years.
By 2020 its Welsh Government grant will fall below the figure received in 2001.
"We do compare ourselves with parks in England and we see ourselves significantly worse off compared to them," said Mr Williams.
In 2015 the UK Government pledged to protect the budgets of English national parks until 2020, but it has also been accused of slashing millions of pounds in funding in the past.
Mr Williams said the park - Wales's largest designated landscape - also needed to be judged by its economic value, estimated at £66m a year.
National parks
In numbers
20% of the landmass of Wales lies in a national park

268 ancient monuments stand in the Brecon Beacons alone

1952 the year Pembrokeshire coast became the UK's first maritime national park

90 peaks in Snowdonia, along with 100 lakes
Getty Images
The three national parks contribute over half a billion pounds to the economy and Mr Williams said they also delivered on health and education objectives.
They face 5% cuts to their budgets for 2018-19 and have been advised to expect a similar reduction for 2019/20.
For the Brecon Beacons and Pembrokeshire Coast National Parks it means cutting approximately £200,000 a year.
Both parks told BBC Wales they would "continue to search for efficiency savings and increase revenue streams wherever possible to ensure we continue to deliver quality services".
The cuts could see volunteers and charities playing a larger role in maintaining some of the country's most cherished landscapes.
John Harold, director of the Snowdonia Society, said people would notice changes.
"We're talking about access, wardens, nature conservation - the stuff people absolutely expect to see national parks delivering," he said.
"Those things are under threat at the moment."
A Welsh Government spokesman said: "We appreciate the financial settlement is challenging but we have given national park authorities a two year settlement which allows them to plan better."
He said an additional £2m in the last year alone had gone to priority projects and unfunded pressures "which far exceeds the level of reduction to the core grant".
It was also working to attract external funding, including from the EU, for additional projects such as the £4m New Life for Welsh Raised Bogs project.