NHS Wales needs urgent transformation, says health secretary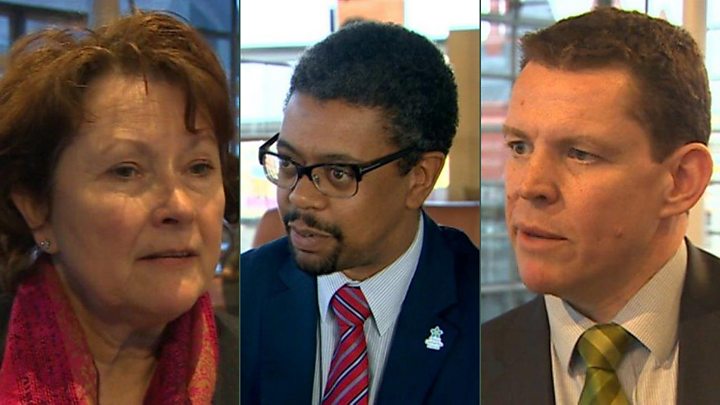 Some NHS services in Wales could "collapse" without urgent transformation, Health Secretary Vaughan Gething has warned.
Without a "genuine national debate", he said NHS Wales could cease to be a "prized national asset".
He called on politicians from all parties to be "grown up" and to not "run away" from difficult choices.
It comes as potential options for a radical shake-up of mid and west Wales NHS services have sparked opposition.
Mr Gething said a "mature conversation" on the health services' future required "some maturity and acceptance that change has to happen".
"If we don't decide as a whole system and as a country what we want that change to look like, by engaging with our staff and the public and listening seriously to their concerns... change will happen because parts of our system will fall over," he said.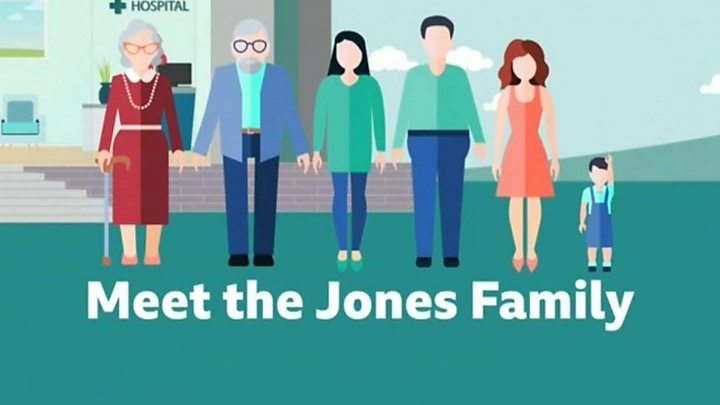 Mr Gething told BBC Wales he could not comment on the details of any specific proposals from Hywel Dda health board - as the plans might ultimately be referred to him.
But he said the Welsh Government was willing to support controversial or unpopular choices.
"The choice for a politician is either to say - I'm only standing up for the noisiest part of the debate and I demand that you stop everything; or to say I recognise what we've been told that doing nothing is the worst thing to do for the future of the health service," he said.
Mr Gething said pressures caused by a growing and ageing population, at a time of austerity, meant problems could no longer be solved by spending more money.
A recent wide-ranging review by a panel of experts found the current position was not fit for the future.
"We'll have to spend lots more money, much more money than we need to, on sustaining systems with locums and agency costs that don't deliver great value and add more pressure to the financial stability of the NHS and social care," he said.
Hywel Dda is currently looking at a series of options, which could involve hospital closures and a new hospital being built, before delivering proposals for consultation.
But Dr Philip Kloer, medical director and director of clinical strategy, said there was the potential for a collapse in services because of continued staff shortages and "fragile rotas".
He pointed to services like the acute response team, working in the community to keep more people out of hospital.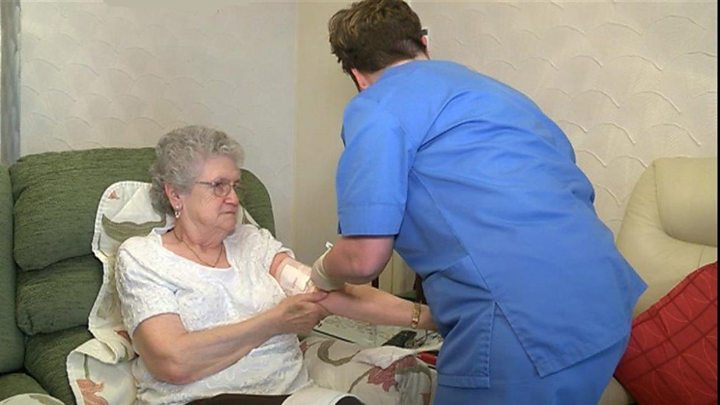 Chris Overton, consultant obstetrician at Withybush Hospital in Haverfordwest and chairman of the Save Withybush Action Team (SWAT), said people needed to feel safe, with everyone within an hour of an A&E and 20 minutes away from a consultant obstetric unit.
Campaigner Heather Scammell, who wants A&E and essential services kept at Withybush, said accessibility to services was a "huge issue" given the infrastructure of the county.
Ian Williams, a patient at Glangwili general hospital in Carmarthen, said it had a history of nearly 60 years and any closure would be "catastrophic".
He added: "It's my local hospital and I feel I'm having a local service, of the highest standard."
Successive health ministers and countless reviews have warned the NHS cannot stand still and frustration has grown at the pace of change.
But almost every significant plan for change has been met with strong local and political opposition.
Mr Gething added it was important to listen to local concerns but believes frontline NHS staff must play a key role in developing and explaining plans.
He also wants local politicians and communities to consider the bigger picture of the NHS' future and not just the part that is closest to them.
But opposition parties said he was to blame for not having a clear vision for its future.