112,000 Welsh jobs at risk to robots by 2030, think tank warns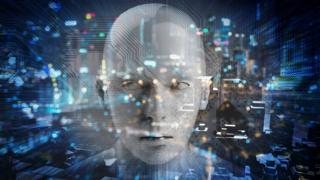 Almost one in four jobs in Welsh cities could be lost to robots by 2030 unless skills change, a think tank has warned.
The Centre for Cities estimates about 112,000 workers could be at risk in Cardiff, Swansea and Newport.
It claims Welsh workers could miss out on new jobs from emerging industries, unless changes are made to education to give young people the right skills.
The Welsh Government said it was investing heavily in skills development.
According to the think tank's annual report on UK city economies, the roles most at risk of being replaced by technology include retail, customer service and warehouse jobs.
While the threat of automation is not new, the report says more needs to be done to prepare for new industries and the potential they could offer.
Andrew Carter, chief executive of Centre for Cities, said automation would bring huge opportunities to increase prosperity and jobs.
But he added: "There is also a real risk that many people in Welsh cities will lose out."
Mr Carter said changes were needed to the education system to make sure young people have the skills to thrive in the future and to improve school standards in areas where jobs were most at risk.
"We also need greater investment in lifelong learning and technical education to help adults adapt to the changing labour market, and better retraining for people who lose their jobs because of these changes," he said.
"Cities in Wales need more powers and resources to tackle the issues that automation and globalisation will present, and to make the most of the benefits they will bring."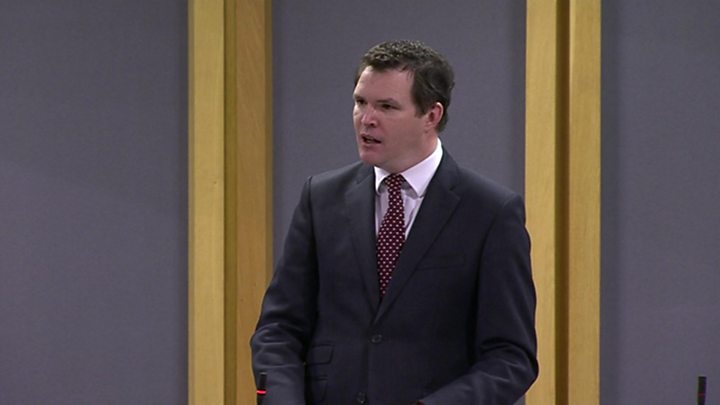 In a recent Senedd debate, Labour AM Lee Waters warned the rise in robotics was "extraordinary and also frightening", saying a disproportionate number of Welsh jobs were vulnerable to automation.
But he said the change should be harnessed rather than opposed.
The Welsh Government said the number of people in work in Wales was at a record high, but it was working to prepare for the economic challenges of the future.
A spokeswoman said: "We are investing heavily in supporting people to develop their skills and are on target to provide 100,000 high quality apprenticeships this assembly term.
"Our economic action plan will equip our people and businesses with the skills they need to face the future with confidence.
"The plan sets out five calls to action to help businesses overcome key challenges - one of these is a requirement for businesses to up-skill and develop their employees to help strengthen Wales' skills base."