Law to tackle hospital and GP nuisances considered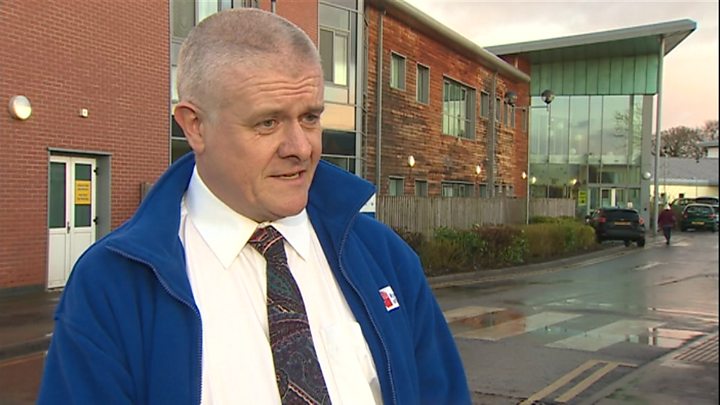 Powers to protect NHS staff from people being disruptive in GP surgeries and hospitals could be introduced in Wales.
The Welsh Government is considering making it a crime for people to cause a nuisance or disturbance in GP surgeries and hospitals.
Staff said there were no legal powers covering this, whereas England has had a law in effect since 2009.
The Welsh Government said NHS staff should be able to work without fear of violence, abuse or harassment.
Hospital staff in Wales were physically or verbally attacked about 30,000 times between 2011 and 2016, not all of which were covered by existing laws.
Since 2009, police officers and health boards in England have had the power to throw people out who are disrupting NHS staff.
The offence, which applies to non-patients, can result in fines of up to £1,000 and gives powers to eject people by force if necessary.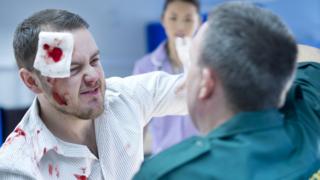 Following a petition submitted to the assembly, the Welsh Government is looking to give its NHS staff greater protection.
A spokesman said: "We have made significant progress in raising awareness of the issue, encouraging staff to report incidents of violence and aggression so that prosecutions can be pursued.
"We are currently considering a decision to commence section 119 of the Criminal Justice and Immigration Act 2008 in Wales to provide further support to ensure staff working in NHS Wales are protected."
Jeremy Davies, a mental health nurse at Wrexham Maelor Hospital, said the introduction of the offence could also help to get rid of people who turned up at hospitals for no reason, distracting staff and draining resources.
In 2011 a man turned up at the hospital's A&E department with a pony and asked for doctors to treat the animal, but all the health board could do was politely ask him to leave.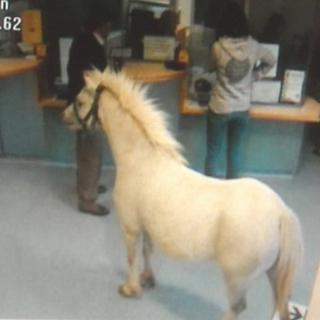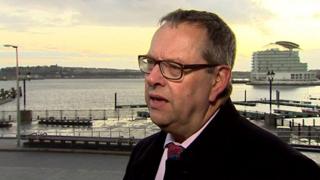 As a young doctor, David Bailey had a computer thrown at him by a patient in his surgery.
Currently, anyone who physically attacks a member of NHS staff at a GP surgery in Wales is de-listed from their doctors and referred to an alternative treatment centre for 12 months.
Dr Bailey, chairman of BMA Cymru, said about 20-30 patients from each health board were sent to the centres which have security.
But he said some people's behaviour was unacceptable: "They are a huge drain on NHS time. They don't keep to appointments, they turn up demanding to be seen straight away before other people, swearing, making noise, it can make patients and staff feel threatened."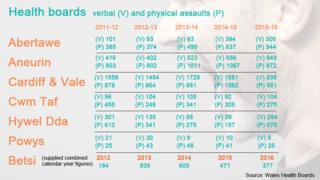 Have you ever experienced or witnessed disruptive behaviour towards NHS staff in Wales?