New drugs access 'faster than ever' - Welsh Government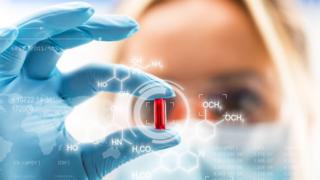 New medicines are being made available to patients on average only 10 days after being approved, following the introduction of an £80m treatment fund.
The Welsh government is marking the first year of the fund, aimed at speeding up access to new drugs.
A 60-day target was set, but within six months medicines were being made available within 17 days and the average has since reduced even further.
Since last year, 82 new drugs have been approved, including 20 cancer drugs.
The treatment fund was a key Welsh Government manifesto commitment and First Minister Carwyn Jones said reaching and exceeding its 60-day target was a "great achievement and is making a very real difference to people's lives".
The fund - worth £16m a year - was brought in last year, following concerns health boards had been too slow and inconsistent in finding money for new treatments after they had been given the go-ahead.
The National Institute of Clinical Excellence (NICE) and advisory body the All Wales Medicine Strategy Group (AWMSG) are involved in approving new medicines, and under the treatment fund recommended drugs are being made available earlier than before.
Previously, officials suggested it could take more than 100 days for an approved medicine to be rolled out.
Health boards are now expected to begin introducing medicines once a decision is made, instead of waiting until the end of any appeal period.
A TABLET TO HELP WITH FABRY DISEASE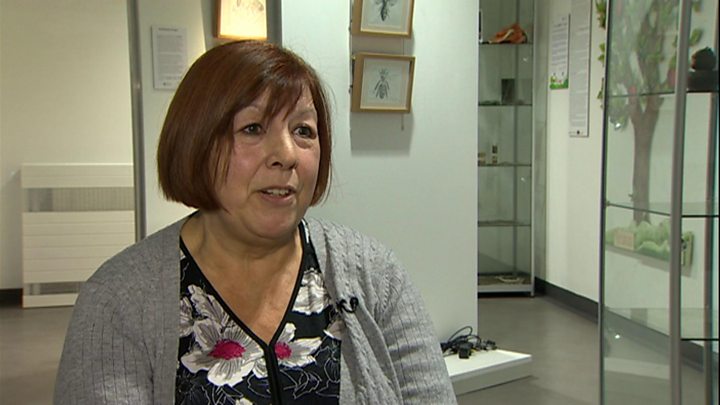 One of the new drugs to be introduced is migalastat, a tablet which helps people with Fabry disease.
The rare genetic condition causes damage to the heart, kidneys and nervous system and can reduce life expectancy.
Patients previously needed enzyme replacement therapy in hospital twice a month, but now a tablet is available which is more convenient for patients and the health service - and should also balance out the effects of the treatment.
Cindy Jones was diagnosed with Fabry disease back in 1970, along with the rest of her family.
Before the new medicine was available she had to go to London every six months and also have a 90-minute treatment at Llandough Hospital, in Vale of Glamorgan, every two weeks.
"I've just started it today so I'm interested to see what side effects I get and the difference compared to the infusions," said Mrs Jones.
"Before I've been very restricted with what I could do, so you couldn't go on a trip to America or whatever - you were stuck to a week [around the treatment]."
Health Secretary Vaughan Gething said he was "delighted" with the progress of the fund in its first year.
New medicines include treatment for Crohn's disease, the eye condition uveitis, cystic fibrosis, psoriasis, asthma, osteoporosis and Gauchers disease.
Dr Richard Greville is a director at the Association of the British Pharmaceutical Industry with responsibility for Wales and the distribution and supply chain. He said the fund had made a big difference in terms of making medicines available, but that there was always more work that could be done.
"We're very, very keen to work in collaboration with health boards in Wales, to not only ensure that they provide the funding required for these medicines, but also an engagement with the industry which allows them to understand which medicines are heading their way," he said.
"It's generally called 'horizon scanning'... and that's a process that we're developing currently in association with health boards and the Welsh Government."