Enterprise zones to be scrutinised after £221m investment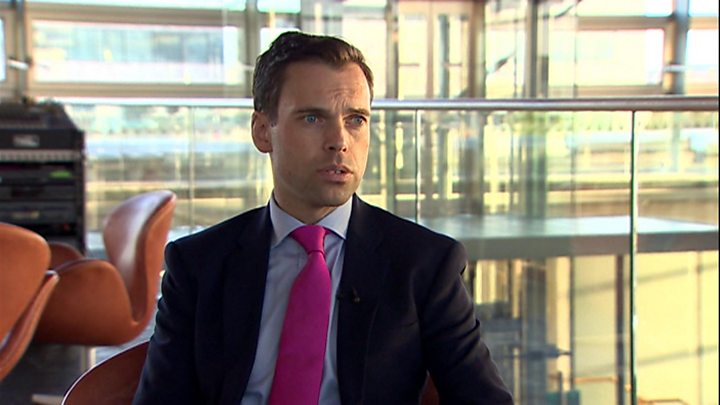 Almost 3,000 jobs have been created since enterprise zones were set up in 2012 with a £221m investment.
The assembly's economy committee has started an inquiry into their performance.
Eight were set up to support business growth - with 1,290 new posts created in Deeside and just six in Snowdonia.
The Welsh Government said the zones have supported more than 10,700 jobs and the investment included infrastructure projects.
They offer financial incentives including some of the most generous grants in the UK, as well as good transport links for firms.
Last October, the Welsh Government said a total of 10,700 jobs were created, safeguarded or assisted over five years but more detailed information has since been released.
The Port Talbot zone, which was created 18 months ago after Tata put the UK's biggest steel plant up for sale, has seen 49.5 new jobs.
Other zones are in Anglesey (502 jobs created), Cardiff Airport and St Athan (137.6), Cardiff Central (481.5), Ebbw Vale (175.5), and the Haven Waterway in Pembrokeshire (356).
The Welsh Conservatives have questioned whether they provide value for money.
Conservative AM Russell George, shadow minister for the economy and the committee's chairman, said enterprise zone performance needed to be scrutinised.
He said: "The data shows that very few jobs are being created... [for] enterprise zones the top priority from government was creating new jobs, and that I'd suggest may not have happened as perhaps was originally projected."
The assembly's economy committee has taken evidence from four chairs of enterprise zones in south Wales.
The chair of Port Talbot enterprise zone told them that "there's still a danger there may be significant job losses" at Tata's steelworks in the area.
Roger Maggs said he would like to see the zone extended beyond current plans to bring it to an end in July 2018.
"What we're waiting for in Port Talbot is a miracle," he added, "I think the elephant is still in the room".
The Welsh Government said enterprise zones continue to attract private sector investment.
A spokesman said: "Our investment in the Enterprise Zones is about driving sustainable growth, supporting employment opportunities in the short, medium and long-term and providing a catalyst for development not only in the zones themselves but also in their surrounding areas.
"Our total investment in the enterprise zones includes funding for many major infrastructure and regeneration projects across Wales, such as the A465 dualling programme, the Llangefni link road, the Cardiff Bay link road, the dualling of the A40 and the Ebbw Vale rail extension and new station."
He also said £130m of the total investment had gone into strategic infrastructure and and transport projects, which the Welsh Government said has directly benefitted the zones and surrounding areas.
Canary Wharf in London was one of the original, and most successful examples, of an enterprise zone.
It was primarily driven by banks and other financial services businesses wanting to relocate from expensive property in the City of London with a government that was supportive of their objectives.
But job creation across the Welsh enterprise zones has been variable.
Cardiff Central saw a significant increase in the numbers created last year.
Cardiff Airport and St Athan, Ebbw Vale and the Haven Waterway have seen improved figures for the last two years compared with the previous three.
It is too early to judge Port Talbot while Snowdonia would be boosted if it were to be chosen as the site for the UK government's long-delayed space port.
Anglesey is the only zone where job creation has been falling significantly. Between 2014 and 2017, it created less than half the jobs it did in its first two years.
Deeside is the most successful enterprise zone in Wales, where there was already a thriving business sector to build on.
Toyota, one of the world's biggest car manufacturers, has been operating there since 1992, long before there was an enterprise zone.
It employs 650 people mainly in the production of electric hybrid engines. One engine is assembled every 44 seconds at the site.
Toyota works with other companies as well as schools and colleges to help make them more efficient.
Assistant general manager Kevin Robinson said: "Deeside enterprise zone for a long time has been a very vibrant zone.
"We have a lot of engagement with the other businesses in the zone both from sharing of best practice but also in other areas of business and activities in the zone.
"I think as an anchor company in the region we see it as part of our responsibility to share and give something back to the community as best as we can do."