House price growth in Wales outstrips UK - Principality
By Brian Meechan
BBC Wales business correspondent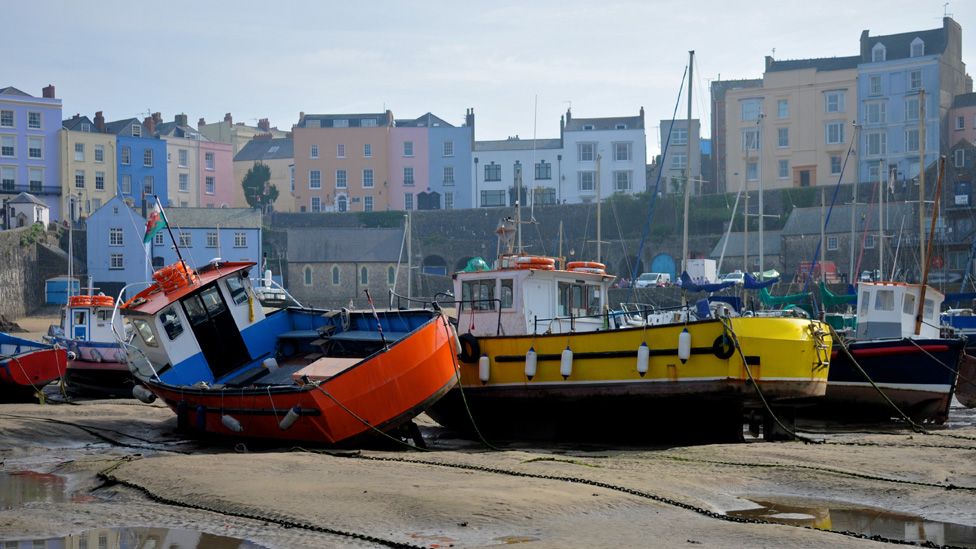 Welsh house prices grew by 3.3% in 2017 - a slightly faster rate than the UK as a whole, latest figures have suggested.
The Principality Building Society data showed the average house price in Wales is now £179,855.
But the growth rate slowed from 2016 when Welsh prices rose 3.6%. House prices grew in 18 of the 22 Welsh local authorities.
UK growth in 2017 has been estimated at 2.7% by two other mortgage lenders.
Across Welsh counties, Pembrokeshire saw the highest rise at 8.1%. The greatest decline was in Wrexham, down 2.1%.
Dominic Subbiani, director of FBM estate agents in Tenby, said there had been a "real surprise" in 2017 with a rise in sales and prices in the county but it had followed a period of four or five years when prices had fallen.
"We probably have about 60% of all our purchases from outside the area and if you look at Tenby, St Davids or Little Haven, these are hot-spots, these are higher than in places like Milford Haven."
But he said what was most impressive was the 30% rise in transactions, across all his seven branches, even in areas where most of the buyers were local.
Over 2017, 18 counties saw an overall rise in prices, but in nine of them prices declined in the last quarter. In Monmouthshire, prices fell overall, but rose in the last three months of the year.
Tom Denman, chief financial officer at Principality Building Society, said the Wales-wide growth was largely down to proportionally more transactions in the higher-demand areas such as Cardiff and Newport.
"New builds in areas such as Newport, have resulted in a price premium that has helped to push up average prices in those regions," he said.
"A shortage in housing supply, high employment, and low interest rates, have all contributed to growth."
He said the economic conditions for 2018 indicated house prices would continue to grow modestly in Wales.
Overall, house sales in 2017 are estimated to be broadly the same as 2016, although the last quarter of 2017 did see a fall of 9% when compared with the same period a year before.
He also said changes to stamp duty rules could affect the behaviour of some first-time buyers.
Faster than anywhere in UK
This stamp duty waiver will disappear in Wales, but not England, next April when the Land Transaction Tax (LTT) is introduced by the Welsh Government.
In December, the Welsh Government said the average buyer in Wales would save more than £500 under LTT compared with stamp duty, and about 80% of first-time buyers would pay no tax.
Principality began producing its quarterly housing price index last year. It uses information from the Land Registry, which records all house sales, to produce the Wales index.
Figures from Nationwide earlier this month suggested prices rose by 2.6% in 2017. Last week, the Halifax said UK house prices had risen by 2.7% in 2017, compared with a 6.5% increase in 2016, based on its mortgage transactions.
Where can you afford to live? Try our housing calculator to see where you could rent or buy