Wales smacking ban plan goes to public consultation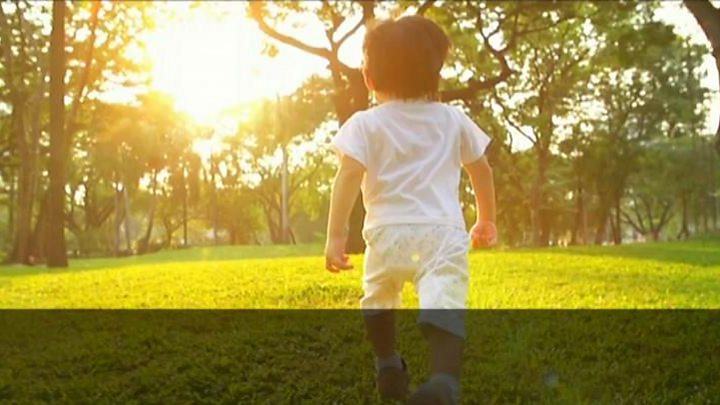 Plans to outlaw smacking children in Wales are going out to a three-month consultation.
Ministers said removing the defence of reasonable punishment would make it clear smacking was "no longer acceptable".
Charities including the NSPCC said this would bring Wales in line with dozens of other countries.
But campaigners against the law fear it could criminalise ordinary parents.
Minister for Children and Social Care, Huw Irranca-Davies, said: "As a parent of three boys myself, I know being a parent can sometimes be a challenging experience.
"Our knowledge of what children need to grow and thrive has developed considerably over the last 20 years. We now know that physical punishment can have negative long-term impacts on a child's life chances and we also know it is an ineffective punishment."
Scotland became the first part of the UK to confirm plans to outlaw smacking children last year.
Now ministers in Wales want parents to choose "positive and more effective methods".
Comments from BBC Wales News Facebook
The proposed law would not involve creating a new offence but would instead remove the defence to the existing offences of assault and battery.
So, any adult looking after a child would no longer be able to use physical or corporal punishment against them.
If prosecuted, parents or guardians could expect to face proceedings for assault in magistrates court; the consultation document said it anticipates a initial increase in cases but this "would decline in the longer term as attitudes to corporal punishment continued to change".
'Reign of terror'
Cathryn Scott, mother of three and writer of the blog 'Cardiff Mummy Says' told BBC Wales: "It makes me really sad, this 'oh it didn't do me any harm', which a lot of the older generations do say. My personal opinion is that I would never hit a child.
"When my children are misbehaving it's because something else is an issue and I don't think a smack is an effective way.
"For example yesterday my daughter was being very cheeky, very shouty. And it turned out some of her friends at school had been mean to her. So if I'd have smacked her she'd have never told me all of that, she actually got quite upset about what happened at school.
"She told me what had happened and now I'm in a position to do something about it. If I'd just have smacked her she'd just have internalised that and the problem wouldn't have been dealt with."
"How can I hit my child and then tell him it's wrong to hit his brother?
"I would never want that reign of terror in my house to be honest."
'You've got to set boundaries'
Phyllis Preece, mother of two and chairwoman of the National Pensioners Convention for Wales, disagreed: "It didn't do my sister or I any harm to have a smack and exactly the same with my two children. There's a difference between a smack and a beating.
"What's the point of being a parent if you haven't got control over your children?
"And if you can't chastise your children then what's the point of being a parent in the first place?
"You've got to make sure you set the boundaries for the other children.
"I've known in my generation many a person have had a cane on their dresser and it's been there as a warning and you knew how far to go otherwise you'd get it across the leg. Personally it never happened to me and I never would have done it, but it was used in such cases as a threat."
Physical punishment has already been outlawed in schools and childcare facilities but Mr Irranca-Davies said it was time "to ensure it is no longer acceptable anywhere".
The Welsh Government is allowed to legislate in areas of parental discipline, under the new Wales Act.
The NSPCC said it was a "common sense move which is about fairness and equality for children".
Children's Commissioner for Wales Sally Holland said: "Welsh Government does not want to create a new criminal offence; Welsh Government does not want to criminalise parents.
"What government does want to do is to ensure children living in Wales are afforded the same protection in the law as adults. Hitting or smacking a child is never loving or caring. I see no reasonable arguments against the ambition of this consultation."
The Welsh Conservatives said AMs would have a free vote on the matter.
However, the party's Clwyd West AM Darren Millar called smacking "the ultimate sanction", promising to "continue to support the ability of parents in Wales to choose to use it when disciplining their children in the future".
A UKIP spokesman said: "Existing law protects children from excessive punishment.
"We believe rights of parents should be protected within the law as it stands."