Wales police technology has 'ethical responsibility too'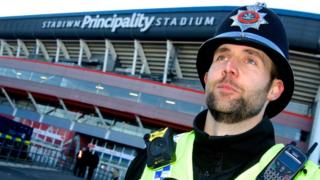 Technology could revolutionise policing in Wales but it comes with its own set of ethical responsibilities, according to a leading officer.
Acting Assistant Chief Constable Jonathan Edwards, of South Wales Police, is head of the Fusion Project.
The initiative has piloted devices such as automated facial recognition (AFR) software and police body cameras.
ACC Edwards said tech was an "important evidential tool" but posed questions about what police do with the data.
Fusion Project is a joint initiative between the South Wales and Gwent forces.
The first arrest using facial recognition in the UK was made in the run up to the UEFA Champions League final at Cardiff's Principality Stadium in June.
ACC Edwards, who was gold commander of the event's policing operation, said the project had been able to develop "AFR Locate" with Home Office funding.
"AFR Locate films in real time and utilises live feeds from CCTV, based either at fixed locations or cameras secured to the top of one of our vehicles, to locate people on prescribed watch lists," he said.
"During the Champions League these watch lists included people known to have been involved in football violence and ticket touts, but also suspects wanted in connection with other crimes and people with outstanding warrants against them."
South Wales Police went live with the second phase of the AFR project on 7 August.
"AFR Identify" allows officers to load images of people of interest into the system and compare them against 500,000 custody pictures to see if there is a match.
"At the moment the accuracy of the software depends on a number of factors, including the angle of the camera and the quality of the original image we're comparing against," ACC Edwards said.
"But whilst we can have partial matches and false positives, the technology is improving all the time."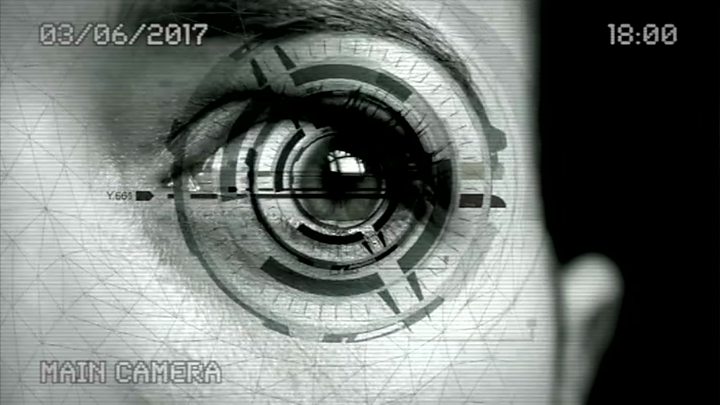 When South Wales Police announced the technology was to be used at the final, it sparked concern from privacy campaigners, including the Open Rights Group and Privacy International.
In a lecture on Wednesday, ACC Edwards will tell Swansea University's Research Institute for Ethics and Law the pilot has taught police how the rights of innocent people can be protected.
"The first thing is to be absolutely up-front with people about exactly what it is we're doing," he said.
"All the vans we've used are clearly marked that automatic facial recognition is in operation.
"But there is also the question of what we do with the data gathered. We've consulted with the Information Commissioner's Office (ICO) as well as the Surveillance Camera Commissioner, and unless required for an investigation, everything is deleted after 31 days.
"We have developed very strict rules about what the footage can be used for, and there's no way it could be used unless in connection with a crime, or in a matter of safety, such as a missing person."
Similar concerns have been raised about the use of body cameras worn on officers' uniforms.
Currently 2,300 officers across the South Wales and Gwent forces are equipped with "bodycams".
They can be switched on to record audio and visual footage when required but do not constantly film.
ACC Edwards argued that, far from representing a threat to privacy, the cameras ought to increase public confidence in policing.
"They are a massively important evidential tool. There's no question over whether something has been written down correctly, it's there on a screen for everyone to see," he said.
"They have proved extremely valuable in both protecting officers' safety and in gathering evidence in difficult circumstances such as domestic violence."
He added the next challenge for the Fusion Project was to open up new ways for the public to communicate with the police, including developing links through text and social media.