Pinewood Wales deal: Suzy Davies AM pushes for answers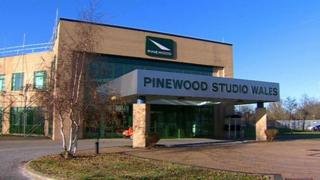 Questions about the relationship between Pinewood Studios and the Welsh Government have been referred to the information commissioner.
In 2015, the film company agreed a 15-year lease on a Welsh Government-owned warehouse in Cardiff but the terms have now been renegotiated.
Conservative AM Suzy Davies claims her questions have gone unanswered.
Welsh Government said she seemed "intent on discrediting" the industry.
Pinewood Wales began renting the converted warehouse after entering into the lease, which had a break clause after five years, but those terms have been renegotiated.
South Wales West AM Ms Davies has asked the information commissioner to consider the issue.
The Welsh Government has previously stated the agreement with Pinewood was confidential.
Ms Davies said: "I have been pushing Welsh Government for some time to give details of their relationship with Pinewood, the Media Investment Budget and the transparency of decisions made.
"I've also asked them to explain their expectations and demonstrate the value for money their support of Pinewood has achieved for Wales.
"However they will not answer me."
WHAT PRODUCTIONS HAS PINEWOOD WALES BEEN INVOLVED WITH?
She said after spending taxpayers' money on the project, Pinewood needed to stay in Wales "and prove that value for money".
Ms Davies also wants to know what ministers are doing to encourage Pinewood to not exercise the break clause in their contract.
"Some of these questions were submitted in September and while Welsh Government have responded saying they will write back with full details, they have still not," she said.
Ms Davies added: "It is about time that they started answering some of those questions and this is why I have referred this case to the information commissioner's office."
Until September 2017, Pinewood Pictures had administered the Welsh Government's £30m media investment budget, which was announced when Pinewood's move to Wales was confirmed in 2014.
The budget has been used to fund some of the productions made at Pinewood's Cardiff studio.
'Disappointing'
BBC Wales recently asked the Welsh Government to respond to detailed questions about its new relationship with Pinewood but was told that it would not be answering questions for commercial reasons.
Instead, it provided a statement which failed to address the issues raised, but which stated that while the "terms of the new agreement are in confidence... Pinewood remains fully committed to operating the studio in Wentloog".
On Wednesday, a Welsh Government spokesman said: "It is disappointing that Suzy Davies seems intent on discrediting Wales' creative industry.
"She seems determined to ignore latest figures which show that over the last five years, Welsh Government-funded film and TV productions have spent over £100m in Wales, created over 2,000 full time equivalent job years, benefited local supply chains and supported hundreds of businesses here."
It said it had responded to a number of freedom of information requests on Pinewood and the Media Investment Budget and not had any complaints about the responses.
A full review of any response would be undertaken if one was requested.