CBI Wales criticises 'negative' future generations commission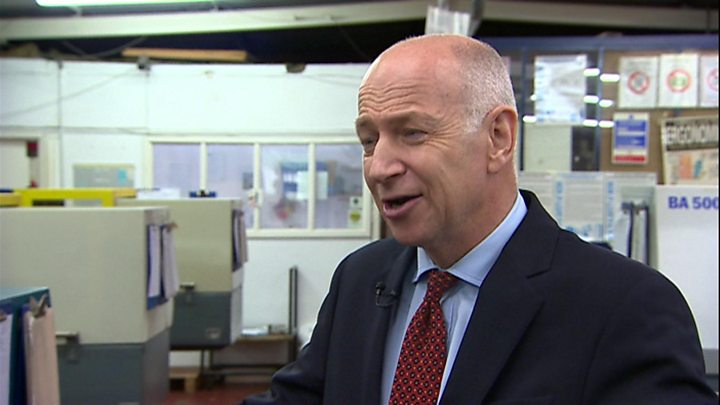 A re-think of the Future Generations Act and its commissioner's role is needed, CBI Wales' chairman has said.
Ministers and public bodies now by law have to look at environmental, social and economic impacts of policies.
But Mike Plaut criticised Sophie Howe for being too negative and "cherry-picking" parts of her brief to prioritise the environment over jobs.
Ms Howe said new approaches that shake things up would be challenged "by those operating within the status quo".
As "guardian" of the future generations legislation, she has recently questioned the consultation process for a £38m compound semi-conductor cluster in Newport.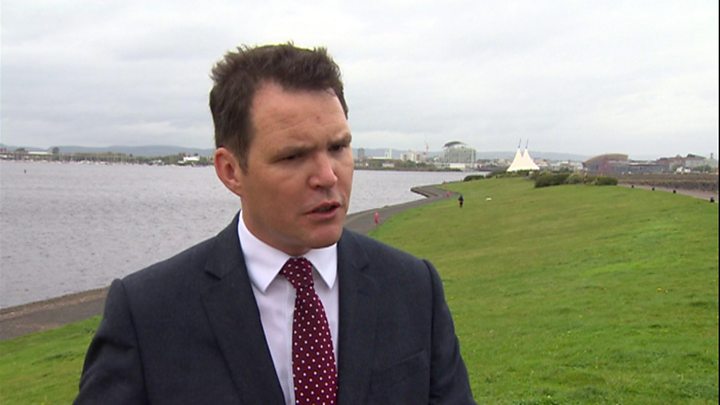 Ms Howe has also opposed the proposed £1.1bn M4 relief road around the city's traffic bottle-neck.
But Mr Plaut said: "We should be cheering the [semi-conductor] cluster coming here, cheering the idea of infrastructure - the M4 [relief road], it will keep jobs here and help business."
He added: "What I'd love to see is a cheerleader for business, they might not agree with everything that business wants, but a cheerleader for jobs, a cheerleader to put Wales on the map. We can't have all this negativity, we need some positivity."
He said he wanted a debate but they had to move forward with big projects.
Sophie Howe - the story so far:
Education: Whitchurch High School and Cardiff University, law and politics graduate
Personal: Married with five children
Earlier career: Became youngest councillor in Wales at 21, in 1999, and served as Cardiff council's deputy Labour group leader until 2008. Also stood as assembly candidate. Worked for office of Julie Morgan MP, as a Labour special adviser in the Welsh Government, for the Equal Opportunities Commission Wales and as South Wales deputy police and crime commissioner (2013-15).
Appointed first future generations commissioner in November 2015: A cross-party panel of assembly members appointed Ms Howe to the £95,000-a-year post for a seven-year term, starting February 2016. There were claims she was a "Labour insider" and too close to ministers.
But since her appointment she has shown to be independently-minded, even setting herself against Welsh Government policy.
Ms Howe said: "We have to do things differently because we cannot carry on the way we currently live and work."
December 2016: Ms Howe said there was more to prosperity than economic growth and called for an "innovative, productive, low carbon society".
February 2017: Using the Welsh Government's borrowing powers to finance the M4 relief road was called "ill conceived" by Ms Howe.
September 2017: Cardiff Capital Region had still to convince Ms Howe it was taking forward programmes, like the new £38m semi-conductor plant in Newport, "which genuinely involve people - that's not just about high level consultation but understanding the lives people lead".
Mr Plaut said the act was not joined up and a "dog's dinner".
He also questioned the level of engagement with business and whether the commission was a good use of public money.
'Challenge'
Ms Howe said: "The Welsh Government has been bold in introducing this ground-breaking act. But any new approach that seeks to shake up how things are done will, of course, be challenged by those who are used to operating within the status quo."
She said her role was to challenge public bodies to think about the long-term impact of the decisions they made and these should not be skewed towards benefiting the economy alone to the detriment of the environment, social or cultural well-being of Wales.
"The challenge for decision-makers and others is to embrace this holistic new way of working which will best serve the interests of current and future generations," she added.
A Welsh Government spokesman said: "The Well-being of Future Generations Act helps us to better respond to the long-term challenges our nation faces.
"The commissioner plays a vital role in supporting the wider public service to improve the social, economic, environmental and cultural well-being of future generations in Wales."