People with disabilities 'humiliated' by taxi refusals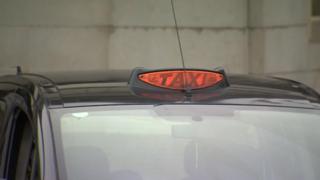 Some taxi services in Wales are refusing to pick up passengers who use wheelchairs or assistance dogs, a campaign group has claimed.
Disability Wales said people are being ignored and refused cab journeys leaving them "stranded and humiliated".
It wants the Welsh Government to use new powers over transport to ensure they are treated fairly by cab drivers.
The Welsh Government said it plans to introduce new national standards "to drive out poor practice".
The Equality Act 2010 means it is illegal for a private hire vehicle to refuse to take a person with disabilities, unless they have a medical exemption from the licensing authority.
But wheelchair users and people with sight loss claim they have been refused transport.
Glyn Furnival-Jones, from Cardiff, is living with multiple sclerosis and uses a wheelchair and scooter.
He claims some drivers do not want to take people with disabilities because they think they will not want to travel far and are too difficult to deal with.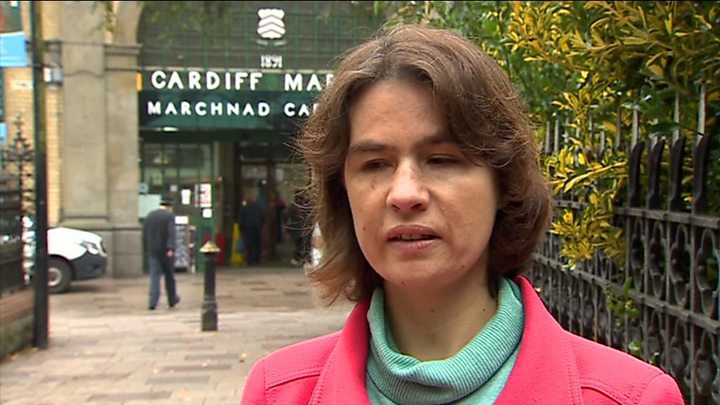 "It's scary because very often on a Saturday night at a rank there are lots of people who are drunk queuing up, so you're having discussion after discussion with the taxi drivers," he said.
"You have to take a deep breath when you're going to go to find a taxi because you know it's not going to be easy."
Nicki Cockburn, from Cardiff, who is blind, said she has been overcharged and refused a fare for having her assistance dog James with her.
"When people refuse to take me it makes me feel like an outcast because the only thing I can't do is see," she said.
Councils have the power to suspend or revoke taxi drivers' licences and they can be fined up to £1,000 if they break the law and refuse to take fares, but very few people with disabilities make complaints.
Ruth Nortey, from Disability Wales, said she wants to see the Welsh Government "make stronger laws and strengthen the laws against discriminating against disabled people".
"We would like to see all taxis and private hire vehicle drivers undertake disability equality training so this would give taxi drivers the confidence to be able to support disabled passengers who are wanting to use their taxis," she said.
Keith Shackell, from the Taxi Drivers of Cardiff group, said all of its licensed drivers have undertaken disability awareness training, adding: "There is never an excuse for a taxi driver to refuse to take a passenger with any disability."
The Welsh Local Government Association stressed councils work alongside the taxi trade in Wales "to ensure that the rights of passengers are understood".
The Welsh Government has recently finished a consultation on the future of taxi licensing.
Economy and Infrastructure Secretary Ken Skates said: "I want to make sure that we get a far higher standard of service, that we embrace the good that we see but that we also push out bad practice."
Have you been affected?