£700k Admiral grant from Welsh Government criticised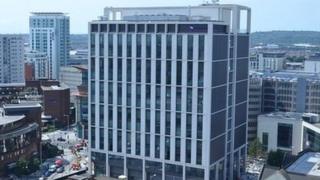 A £700,000 grant given to one of Wales' biggest companies by the Welsh Government has been criticised by a business expert.
The cash was given to Admiral Insurance to create 193 new jobs.
University of South Wales' Professor Dylan Jones Evans said he found it hard to believe taxpayers' money was given to a "firm that makes a substantial profit every year".
The Welsh Government said it made "no apology" for helping to create jobs.
Admiral has made £193m this year as Wales' only FTSE-listed company.
The company currently employs 6,000 people in Wales, and hopes 193 customer service and sales jobs will be created after the successful bid for a £668,500 government business plan grant.
Plaid Cymru AM Adam Price asked: "You have to question whether it's sensible use of public money to invest in a company which is hugely successful - a £1bn plus turnover, (it's) very, very profitable.
"When resources are so scarce, should we be actually providing money to a company that does not really need it?"
An Admiral spokesman said: "Wales is one of the fastest growing financial services centres in the UK and Admiral is delighted to be able to launch its new venture into the lending market here in our home city of Cardiff."
A Welsh Government spokesman said: "Admiral is an important success story and we make no apology for supporting the creation of nearly 200 jobs in Wales which help those entering and re-entering the employment market."