Climber from Wales killed in Yosemite park rock fall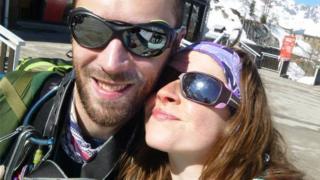 A climber from Wales has been killed by a rock fall in Yosemite National Park in California.
Andrew Foster, 32, originally from Cheltenham, was trapped while his wife, Lucy, 28, was seriously hurt when rocks fell from El Capitan.
Park ranger Scott Gediman said it was a tragic situation of "wrong place, wrong time" for the Cardiff couple.
Mrs Foster remains in a "critical condition" after being airlifted from the collapse, park officials said.
Scott Gediman, of Yosemite National Park, said Mrs Foster was being treated for life threatening injuries in an area hospital and had been told of her husband's death.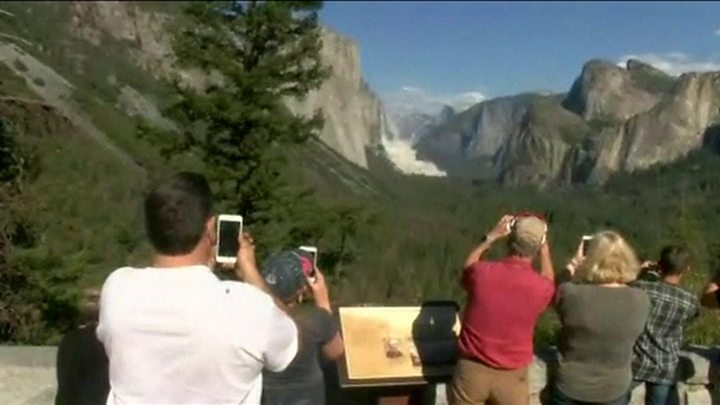 The El Capitan rock formation is the world's largest granite monolith and one of the best-known landmarks in Yosemite.
The pair, found with climbing equipment, are believed to have been scouting out the ascent from a trail when a "sheet" of granite plummeted from a height of 200m (656ft).
It happened shortly before 14:00 local time (21:00 BST) on Wednesday.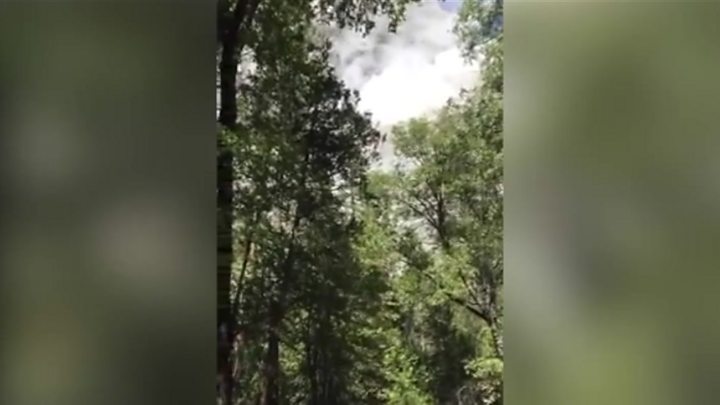 "With all the craziness I don't exactly know where they were going but chances are they were going up," said Mr Gediman.
"From what I understand they were buried under rock... they were crushed by falling rocks."
Mr Foster proposed to his wife in the Alps in 2015 and the couple married last year.
They flew out for the trip from Heathrow Airport on 11 September and had spent two weeks at the national park.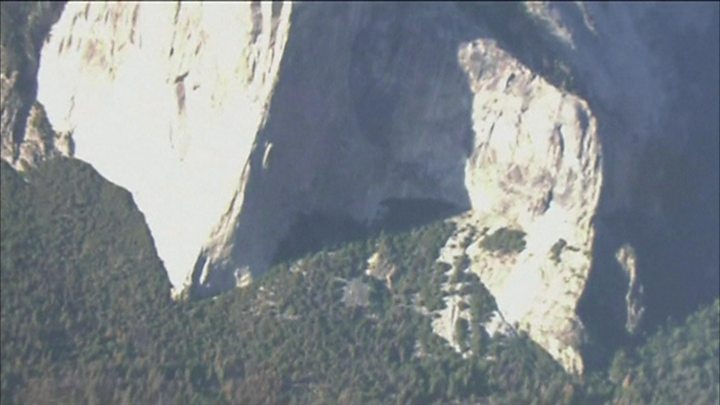 They posted photos and films on their Facebook pages showing their preparations and training ahead of the trip to Yosemite.
Mr Foster went to Cleeve School in Bishop's Cleeve, Gloucestershire, before going to Cardiff University in 2003 to study engineering.
In 2006 he began working for the Cardiff-based outdoor activity shop Up and Under, before joining the international company Patagonia.
Up and Under said: "His passion for the outdoors, and mountains in particular, was enormous and infectious."
A Patagonia spokesman said: "He was a much-loved member of our team and a passionate climber, mountaineer and skier who loved being in the outdoors.
"Our thoughts and condolences are with his wife Lucy and their families."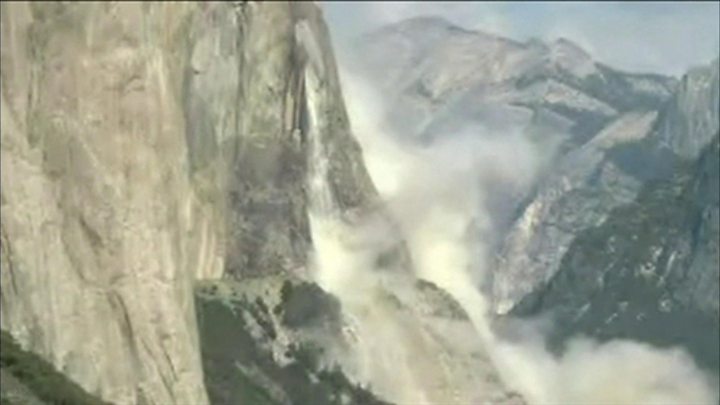 Paying tribute on Facebook, Mr Foster's friend Jess Spate said: "Everyone who climbed with him will remember his good humour and his unrivalled sense of adventure."
Mrs Foster is originally from Staffordshire and went to school in Market Drayton in nearby Shropshire.
She studied ecology at Cardiff University from 2008 and works for the international engineering company AECOM.
A Foreign Office spokesman said: "We're providing support and assistance to both families following this tragic event and remain in contact with local authorities."
One witness, Mike Kane, tweeted that the collapse was "very loud", adding it was a "miracle more [were] not hurt".
Mr Foster's death is the first fatality from a rock fall in the park in four years, according to the parks service.
Another rock fall at the site on Thursday led to one injured person being airlifted to hospital.
Rachael Evans' husband was slightly hurt while she and her sister Ruth Merrell had a lucky escape following the second larger rock fall.
Ms Evans told BBC Radio 4 the rock fall had "sounded like thunder".
Art Cormier, a regular climber who witnessed Thursday's rock fall, said Yosemite locals knew of the "regular risk" of rock falls in the popular spot.
---
James Cook at the scene in Yosemite National Park, California
The sheer, imposing face of El Capitan towers above a valley of pine trees, granite glowing in the pale morning sun.
An occasional crack ricochets across the landscape, a reminder of the thunder and dust which erupted two days in a row with devastating effect.
This has been a tough time here in Yosemite but park rangers say rock falls are not actually that unusual: 80 are recorded every year and many more go unreported.
Rarely do they have such devastating effect though — but while the mood of adventurers is sombre it is also resolute.
El Capitan draws people, it lures them in, because it is untamed, because of the risks.
Already climbers are setting out again. This tragedy will not stop them from gambling in the wilderness.
---