Almost 200,000 women in Wales live with heart disease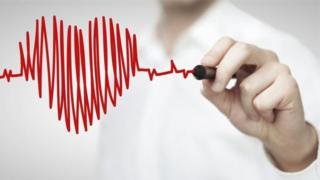 Almost 200,000 women in Wales are living with heart and circulatory disease, according to figures from the British Heart Foundation (BHF).
About 4,500 women die each year from heart conditions, the charity said.
The BHF said it wants to dispel the myth that it is a "man's disease" and it is investing £5m in research in Wales.
It also said women were 50% more likely than men to receive the wrong initial diagnosis after a heart attack.
While heart attack survival rates are improving, the BHF said more research was needed to prevent, diagnose and treat heart disease and stroke in women.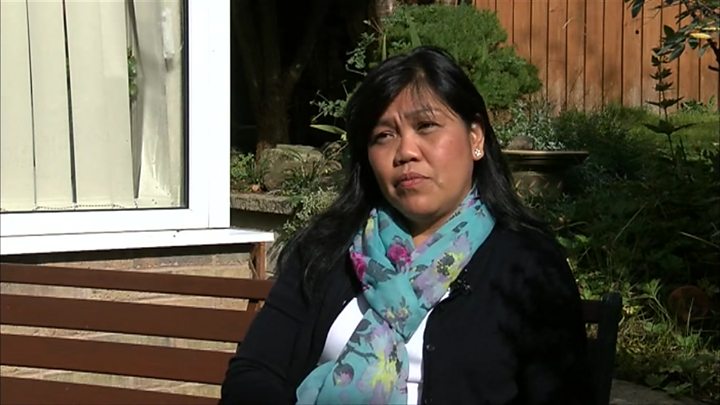 Jovita's story
Jovita Jones, 53, was diagnosed with Familial Hypercholesterolaemia, an inherited condition which causes high cholesterol from birth, after suffering a heart attack at work in 2012 and suffering a second attack later that year.
Both of her parents and two of her brothers died from heart attacks and Ms Jones underwent aphaeresis treatment, similar to dialysis, after a screening programme run by BHF Cymru,
"Without it I would not have had a referral to be genetically tested," said Mrs Jones, from Abergavenny in Monmouthshire.
"The nurses have helped point me in the right direction in terms of treatment.
"It has meant that my children are being monitored and that they will be well cared for, and it will prevent them going through what I have been through."
BHF medical director Prof Sir Nilesh Samani said: "The figures reveal the high and growing burden of heart and circulatory disease in Wales.
"They specifically highlight that women are not immune to heart diseases.
"We urgently need to fund more research to better understand the impact of heart disease and help develop new and better ways to prevent, diagnose and treat it."