Anger at plan for 32,000 chicken shed in Carmarthenshire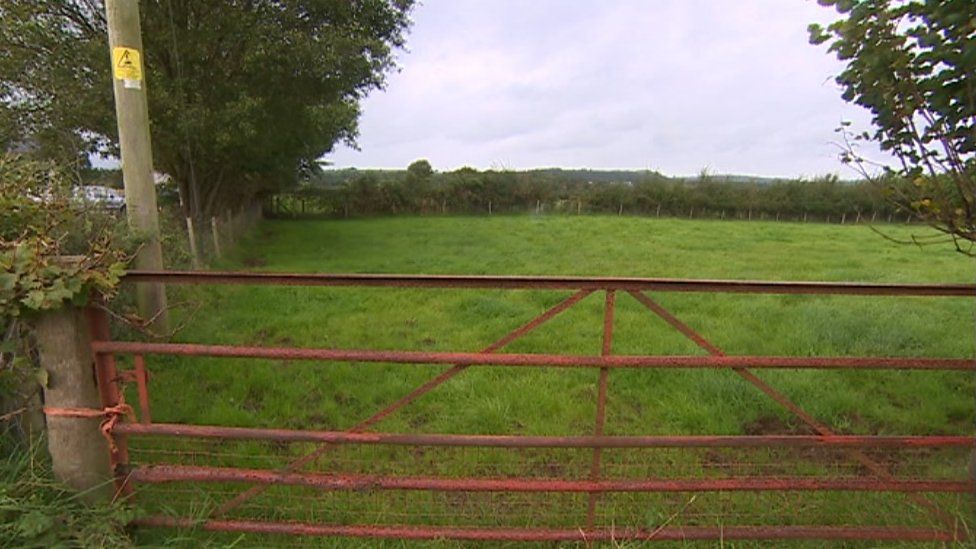 Plans to build a giant shed to house 32,000 free range chickens in Carmarthenshire have "split the local community", opponents have said.
The unit at Godre Garreg farm in Llangadog, near Llandovery, will have space to process and pack the eggs.
There have been 79 objections and a 1,300-signature petition against it along with 33 letters of support.
Carmarthenshire council's planning committee will visit the site on 3 October before making a decision.
It has been recommended to approve the plans.
But there are concerns about its location, smell and increased traffic.
Colin Henry, whose son lives next to the site, said: "I'm very concerned. I've lost a lot of sleep over this.
"It will devalue that property along with my mother-in-law's property which is opposite. I'm not against them diversifying, but 18 metres from the property next door is not on."
He added: "Smell is a problem. A south westerly wind blows over to the village and moisture with chicken muck is not a good thing."
Former Llangadog councillor Huw Morgan, who also used to chair the council's planning committee, said he was "shocked" at the approval recommendation.
"The feeling of the community is not the same as it was," he said.
"Nobody is objecting to the farmer having a chicken shed but not in this location," adding it could go on land further away.
The farm's owner did not want to comment "at this stage", according to his representing agent.
But Wendy Jenkins from CARA Agricultural Consultants said there has been an increase in farmers diversifying by developing free range egg units.
She added: "We have seen farmers looking at it because of fluctuations in the milk prices. It is a growing market and there is a demand there from processors.
"It can offer security of income for a 14 month cycle of egg production. The demand is quite strong for free range eggs."
Carmarthenshire council said it was "inappropriate to comment" on an application that is yet to be discussed by the committee.