Welsh Music Prize: 2017 shortlist announced
Psychedelic doom metal, agro-atomic jazz, and mesmerising electronic beats are just some of the music nominated for this year's Welsh Music Prize.
In all, 12 albums have made it on to the 2017 shortlist announced on Wednesday.
The prize is growing in reputation after being founded seven years ago by festival promoter John Rostron and BBC Radio 1 DJ Huw Stephens.
The winner will be announced on 20 October.
"It's been a strong year for albums in Wales," said Stephens, who also presents a weekly show on BBC Radio Cymru.
"This shortlist reflects that and we can't wait to find out which album the judges choose."
Previous winners include Super Furry Animals frontman Gruff Rhys and singer-songwriter Georgia Ruth, who are both on this year's shortlist.
But the list also includes newcomers - some who might prove a more challenging listen than others, like doom rock outfit Mammoth Weed Wizard Bastard, who describe their own music as "three ape descendants and an astral seraphim combining their powers to generate colossal interstellar arias of plutonium weight".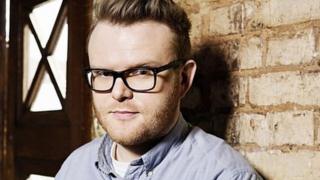 The prize will be handed out at a ceremony in Cardiff, after a decision by a panel of nine judges, including Rough Trade Records' Kelly Kiley, and chief rock and pop critic for The Times, Will Hodgkinson.
"The Welsh Music Prize has really grown in stature over the years and now we see international press and the music industry recognizing the title as an important and respected accolade," Stephens added.
Welsh Music Prize 2017: Shortlist
Baby Queens - 'Baby Queens'
Bendith - 'Bendith'
Cotton Wolf - 'Life in Analogue'
The Gentle Good - 'Ruins/Adfeilion'
Georgia Ruth - 'Fossil Scale'
Gruff Rhys - 'Set Fire To The Stars'
H Hawkline - 'I Romanticize'
HMS Morris - 'Interior Design'
Kelly Lee Owens - 'Kelly Lee Owens'
Mammoth Weed Wizard Bastard - 'Y Proffwyd Dwyll'
Sweet Baboo - 'Wild Imagination'
Toby Hay - 'The Gathering'