GP probed for giving child, 12, gender-change hormones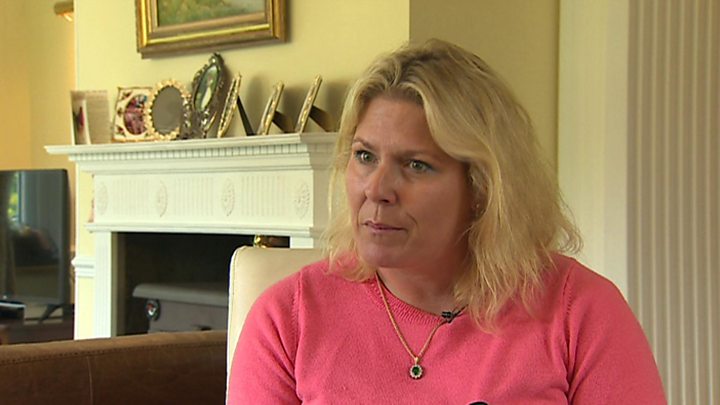 A Monmouthshire GP is being investigated over complaints about her giving gender-change hormones to children as young as 12.
Dr Helen Webberley has been restricted from treating transgender patients unsupervised while the General Medical Council (GMC) looks into the case.
The Abergavenny-based GP said there had been no adverse finding against her.
The GMC said it would only comment on investigations if and when they reached tribunal stage.
The investigation was launched after two GPs complained to the GMC about Dr Webberley's private clinic, which specialises in gender issues.
She told the BBC she had given cross-sex hormone treatment to one 12-year-old and three 15-year-olds, despite NHS guidelines that they be given at about 16 or over.
"There are many children under 16 who are desperate to start what they would consider their natural puberty earlier than that," Dr Webberley told BBC Wales.
"And, of course, when someone mentions a 12-year-old it is very emotive."
Dr Webberley said the NHS protocol on hormone treatment starting at about 16 was "not set on any medical evidence or research".
"It's not in line with the centres of excellence in other countries and the standards of transgender care moving forward," she added.
She pointed out there had been "no decisions or judgements" made on the claims against her and they were "simply aspects that need to be explored".
The restrictions imposed by the GMC on 7 May mean that all of Dr Webberley's work with transgender patients will have to be supervised until November 2018.
She is unable to practise until she finds an approved clinical supervisor, which Dr Webberley says she is currently putting in place.
Stephanie Davies-Arai, of campaign group Transgender Trends, which raises concerns about gender treatment among children, said she was "very concerned" by the move toward "earlier and earlier" treatment for "younger and younger" children.
"Teenagers [and children] are not really equipped to make long-term decisions and benefit and risk calculations. We should not be fixing their identity at that age with medication that is irreversible," she added.
She said cross-sex hormone treatment can effectively put patients on the path to sterilisation, alongside other changes, which is a "huge ethical issue".
"These are huge, life-changing effects on children's bodies, on children's lives, and we need to be very, very cautious before presenting this treatment pathway to minors," she said.
Ms Davies-Arai called for "much-tighter regulation" for private GPs in this area.
The news comes after the Welsh Government announced Wales would get its first transgender clinic last month.
The Tavistock clinic, in England, which is currently the only centre offering gender identity treatment to young people in England and Wales, has seen a sharp rise in cases in recent years.
Cross-sex hormone treatment
Only available on the NHS for those aged 16 or over
Helps make those with gender issues "more comfortable" with their physical appearance and how they feel
Hormones start the process of changes in the body
Usually need to be taken indefinitely
Source: NHS