Rail electrification: Tory MP says bi-modal trains 'second-best'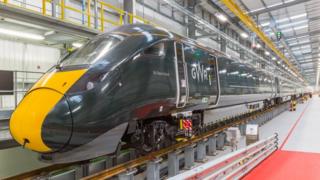 A former Welsh Secretary has criticised plans to run diesel-electric trains instead of electrifying the line between Cardiff and Swansea.
Conservative MP Stephen Crabb said it was a "second-best" solution.
Electrification to Swansea was scrapped in July. Ministers said faster journeys could be achieved without disruption.
Welsh Secretary Alun Cairns said the so-called bi-modal trains will mean that faster services can be provided to places that currently do not have them.
The UK government promised a fleet of trains that can run on electric power from London to Cardiff, and on diesel beyond that point.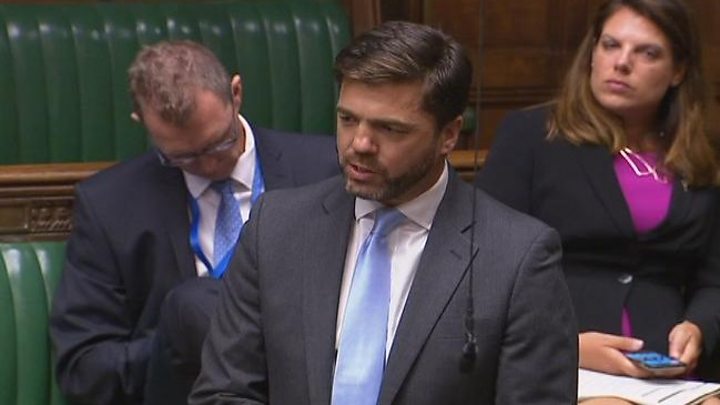 "It is true that the bi-mode trains are good," Mr Crabb said during Welsh Questions in the Commons on Wednesday, "but they are a second-best solution."
The MP for Preseli Pembrokeshire said there were "major questions to be asked" of Network Rail's ability to deliver projects on time and control their costs.
He asked what more could be done to create a more competitive and cost-effective environment for rail infrastructure investment in Wales.
Mr Cairns said Mr Crabb made an "important point" about the efficiency of Network Rail.
He added: "To improve rail access to west Wales and to Pembrokeshire and to Carmarthenshire and other places... we have the opportunity to explore new opportunities of new stations that could well deliver bi-modal trains on a regular basis to parts of Wales that don't access fast trains at the moment."