Nursing homes boost food calories to tackle malnutrition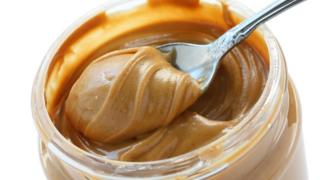 Imagine being told to put butter in your mash and eat scones instead of biscuits, all in the name of nutrition.
That is what is happening in nursing homes in Wales after a pilot scheme.
Abertawe Bro Morgannwg health board is serving higher-calorie meals and snacks so residents do not have to eat as much in order to get the energy they need.
Dietician Jo Betty said reduced activity, swallowing problems and dementia were all reasons residents may be at risk of malnutrition.
The project started in January in three Neath Port Talbot nursing homes but now covers 14, including Bridgend and Swansea.
It is hoped it can be rolled out across all 66 nursing homes in the health board area.
Mrs Betty, the health board's lead community dietician for nursing homes, said: "We've had a really good response. Residents get stronger and are less likely to be unwell, we hope it will reduce the risks of hospital admissions."
Dieticians usually work in nursing homes only after a referral from a GP or specialist service, but this plan sees the team approach homes rather than individual residents.
The diet team work with nursing homes to tailor plans and are made aware if any residents suffer from conditions such as diabetes or heart disease, which affects what they can eat.
It is also hoped the move could save money on food supplements which are traditionally given to people to boost calorie or protein intake.
"They're more likely to eat half a scone than they are to sit there with a drink they're not fussed on and are likely to waste," said Mrs Betty.
"Or instead of giving them a cup of tea you could give them a hot chocolate with cream and a Flake."
Making a meal of it
Some of the changes being made to nursing home meals and snacks:
Adding double cream to yoghurts
Make milkshakes with ice cream and peanut butter
Add butter to mashed potato for shepherd's pie
Cheese and crackers for snacks
Malt loaf instead of biscuits