Race for jobs growth 'can hit poorest' in Wales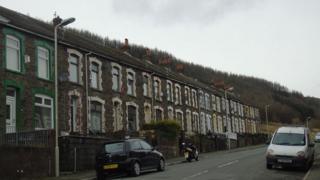 Decades of initiatives to drive economic growth in Wales have been challenged in a new report.
The Cardiff University study claims the race for jobs, new investments and big building projects can increase inequalities and hit poorer areas.
It also warns one Newport city region project may already be at odds with new laws to protect future generations.
The "well-being" of communities is now legally enshrined in how public bodies make decisions.
The report's authors Dr Mark Lang and Prof Terry Marsden, of Cardiff University's Sustainable Places Research Institute, question "growth for growth's sake" and asked if economic performance was being measured in the right way.
The most recent regional gross value added (GVA) figures from the Office for National Statistics (ONS) show Wales had the lowest GVA per head at £18,002.
This measure looks at how much money is generated per person through goods produced and services delivered.
But the report said only measuring economic development in terms of growth and GVA does not give the whole picture.
It also suggested economic benefits were more likely to come to the richer areas of Wales, which in turn, only widens the gap with deprived communities.
The authors also raised concern that policy was showing a limited regard to the "well-being" of communities, which is now demanded by law.
The Well-being of Future Generations Act means public bodies in Wales must think about the long-term impact of their decisions, including working with communities, preventing poverty, health inequalities and climate change.
With this in mind, the report looked at plans for a £38m new compound semi-conductor plant being fitted out in Newport and developed as part of the Cardiff Capital Region strategy.
Dr Lang said while the factory could potentially bring good-quality jobs, he saw little evidence of its impact being discussed in communities in the region - as demanded by the well-being legislation.
The debate should also include whether the profits would stay in Wales or if the money might be better spent elsewhere.
"I'd like to see those issues - the environment, our communities, our culture - considered alongside with equal importance," he said.
That view has been echoed by Future Generations Commissioner Sophie Howe.
She has a legal duty to advise ministers on whether policies or government projects offer the best deal for people in the future.
Ms Howe said she was in discussion with the city deal board but it had more to do to convince her they were really engaging with communities.
"From what I can see the city deal board needs to get much better at taking forward programmes which genuinely involve people - that's not just about high level consultation but understanding the lives people lead," she said.
"That's understanding whether the person from Tredegar can get to the apprenticeship centre a number of miles away. That's understanding what they need to do to ensure that will happen and that can only happen by speaking, engaging and listening to the communities they're serving."
Originally, the success of the city deal had a target of increasing GVA by 5% to qualify for UK Treasury money.
However, the final document signed in March did not include that.
A spokesman for the Cardiff Capital Region Regional Cabinet said its regional cabinet was satisfied it had followed the appropriate due diligence, as well as a comprehensive assessment against the stipulations of the Well-Being of Future Generations (Wales) Act 2015.
CBI Wales said growth was still important and could lead to wider benefits, including in deprived areas of the valleys.
Director Ian Price pointed to the likes of the investment by Aston Martin in Vale of Glamorgan, adding: "There's no denying there is a gap that needs closing but the idea you can do that without looking at major inward investment projects is somewhat naive."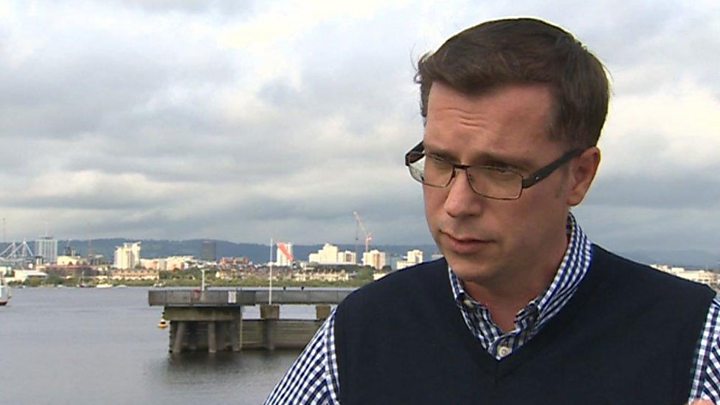 But Dr Lang said he believed economic policies had not yet caught up with the well-being legislation and there needed to be a "cold hard look" at the situation.
He has already published a series of "deep place" studies, which closely focus on small communities to identify often deep-seated economic problems.
Recently, these have involved Wales' most deprived estate Lansbury Park in Caerphilly and Pontypool, where he questioned the impact of the proposed M4 relief road and Metro projects on people who lived there.
This latest report brings together that work and questions whether the city deal programmes around Swansea and Cardiff and the valleys will tackle widening inequalities.
Dr Lang said he wanted to see prosperity but not if it brought further poverty and he was worried the current policies had proved to be a "blunt instrument".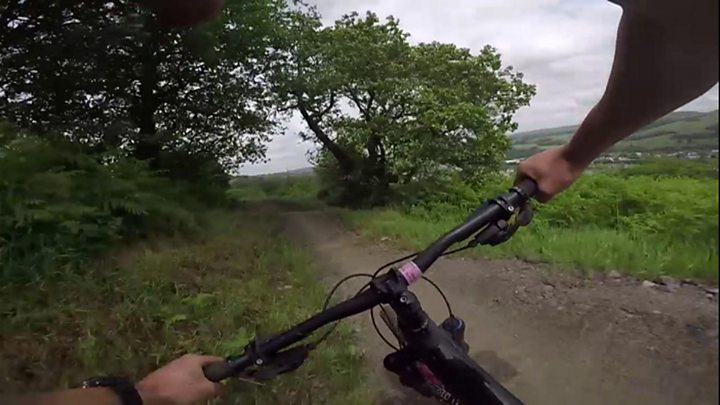 CASE STUDY - BIKEPARK WALES, MERTHYR TYDFIL
An example of how more sustainable business development might work is BikePark Wales mountain biking park in the mountains above Merthyr Tydfil.
It employs 48 mostly local people.
Director Martin Astley said: "We have a wide network of suppliers and those are predominantly local businesses, from servicing our minibus fleet to produce for our cafe."
The latest Welsh Government initiative includes plans to set up six hubs in south Wales valleys towns to help stimulate growth, with improvements in well-being included in the aims.
Dr Lang said it was early days but care was needed to ensure it succeeded in tackling poverty.
He said: "We need an economy for each of our communities - we need to understand how each of it works, its connections with employment and business ownership patterns, whether in Cardiff, the valleys or in rural areas."