Aston Martin announces £500m UK-Japan deal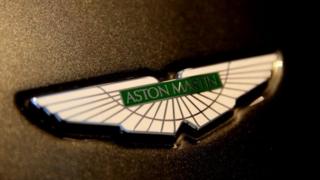 Aston Martin has announced a £500m trade and investment deal between the United Kingdom and Japan.
The luxury car brand said on Wednesday it would step up its exports to Japan, open a number of new offices next year and expand its dealer network.
The five-year deal will benefit its plants in St Athan in Vale of Glamorgan and Gaydon in Warwickshire.
Prime Minister Theresa May said the investment was "vital" as Britain prepares to leave the EU.
The announcement was made by the company's president and chief executive officer, Dr Andy Palmer, during his visit to Japan as part of the UK delegation accompanying Mrs May.
The prime minister is aiming to allay Japan's concerns over Brexit and drum up trade during the visit.
"As we prepare to leave the European Union, it is vital that we build on our existing ties with friends and allies," Mrs May said.
"Aston Martin is a prime example of the innovative and world leading firms the UK is proud of and I'm delighted they are joining me on this important trade mission."
What the announcement includes:
Exports from its St Athan and Gaydon plants, worth more than £400m, boosted by new sports cars and the introduction of the company's first sports utility vehicle
Buying more than £70m in components from Japanese suppliers including Bridgestone, Denso, Mitsubishi and Yazaki
The creation of an Aston Martin Meta Technology and Luxury Accelerator office in Japan, to open in 2018
Investments in a flagship global brand centre in Tokyo, new Aston Martin Japan HQ and further growth of the Aston Martin dealer network across Japan
She said it would help safeguard jobs at the two UK plants and would open "new possibilities for future deals with Japan".
"We've seen SoftBank, Nissan, Toyota investing in the UK since the referendum vote took place and, as part of the visit here today, a £500m Aston Martin deal," she added.
"These are important developments for our economy and for the relationship with Japan."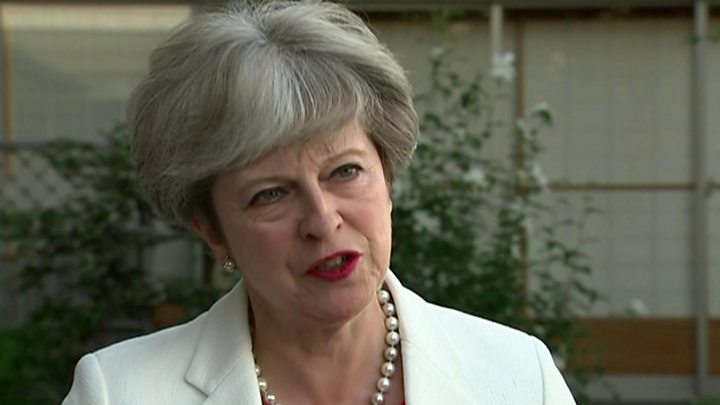 Dr Palmer said Japan was "key to our future plans as we completely revitalise and expand our product portfolio".
"We have long enjoyed a loyal following from Japanese customers and the public alike, with our new dealership in Tokyo set to become our largest worldwide by volume," he said.
The announcement was also welcomed by Welsh Secretary Alun Cairns, who has previously issued reassurances over Wales-Japan business following Brexit.
He said: "The UK government is building a truly global Britain by helping UK companies like Aston Martin to export their products across the globe, and supporting high value jobs here in Wales.
"As we prepare to exit the EU, we are determined that our country remains a great place to invest and to do business."
Aston Martin currently exports a range of four sports cars to Japan including the new DB11 model.
'Huge boost'
In late 2019, the company will introduce a sports utility vehicle built at the company's second manufacturing facility at St Athan.
The super-hangar, which employs 750 highly-skilled workers, is already set to build its new DBX model from 2020, following financial support from the Welsh Government.
Wales beat off more than 20 other countries to secure the deal, which was announced early last year.
Analysis by Brian Meechan, BBC Wales business correspondent
The Aston Martin deal further cements links between the two countries.
Japanese companies employ 6,500 people in Wales.
They include 540 working at Sony in Pencoed, many making the best-selling British computer of all time, the Raspberry Pi.
Altogether, 10 million of them have now been made.
Japan already plays a major part in the automotive industry in Wales.
Toyota employs more than 500 people on Deeside making car engines.
Hitachi is building the new nuclear power station on Anglesey, Wylfa Newydd, as well as providing the trains that will run on the electrified rail lines between London and Cardiff.
The drop in the value of the pound since the Brexit vote has made it cheaper to sell goods to countries such as Japan.
However, uncertainty remains for many businesses over what future trading relationships will look like after the UK leaves the EU.