Children with obesity need NHS help in Wales, doctor says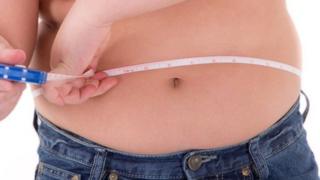 Specialist help for obese children is essential to tackle an issue that has left young people facing major health problems, a leading expert has said.
Prof Nadim Haboubi, chairman of the Welsh Obesity Society, said NHS clinics were available for adults but children had to wait until they were 16.
Some 11% of four to five-year-olds are obese and Prof Haboubi said he knew of nine-year-olds with type 2 diabetes.
The Welsh Government said it was committed to tackling the problem.
Obesity in Wales is worse than any other UK nation - 59% of adults are overweight, with 23% classed as obese, according to the National Survey for Wales 2016-17.
Among reception-age children, 26% were found to be overweight or obese during the latest annual Child Measurement Programme in schools, compared to 22% in England.
It showed 11% were obese in Wales, while over the border the average dropped to 9%.
Sioned Quirke, a specialist dietician in obesity and spokeswoman for the British Dietetic Association, worked with the Welsh Government on the 2010 All-Wales Obesity Pathway.
She said: "It's absolutely ridiculous, we know there's a massive problem out there and the Welsh Government is being a bit timid about enforcing health boards to do something about it."
Prof Haboubi, an obesity doctor at Nevill Hall Hospital in Abergavenny, said, while education about healthy eating was important, it was not enough to help many who were already overweight.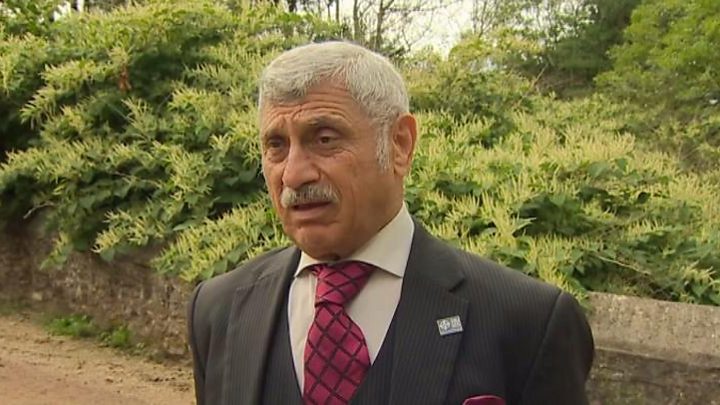 "Services and support for obese adults are improving slowly but, as far as services for children go, there's nothing - they just have to wait until they become adults," he said.
"But by then it can be too late. We now have type 2 diabetes in children aged nine, 10 and 11... it's a middle age condition linked to unhealthy lifestyles and shouldn't be happening to children."
Prof Haboubi runs one of only three NHS specialist clinics for obese people aged over 16 in Wales, treating patients referred by GPs. They receive one-to-one care from a dietician, doctor, physiotherapist and counsellor.
"We - the Welsh Obesity Society - are actively lobbying for better services for children to be established and the sooner the better," he said.
"I think there's a lot of will for it to happen but not the resources."
A Welsh Government spokesman said it was continuing to develop its approach to tackling obesity, including its All Wales Obesity Pathway, which sets out how health boards and local authorities try to deal with the problem.
"Recent data from the Child Measurement Programme show levels of overweight and obesity in reception year children continue to level off, with most children achieving a healthy weight," the spokesman added.
"The number of children and young people in Wales with type 2 diabetes is very small; around 96% of children and young people with diabetes have type 1 diabetes, which is not lifestyle related.
"Children and young people affected by type 2 diabetes will be supported to manage their condition by specialist paediatric diabetes units throughout Wales."