Lynx reintroduction: 'Five sites interested' in Wales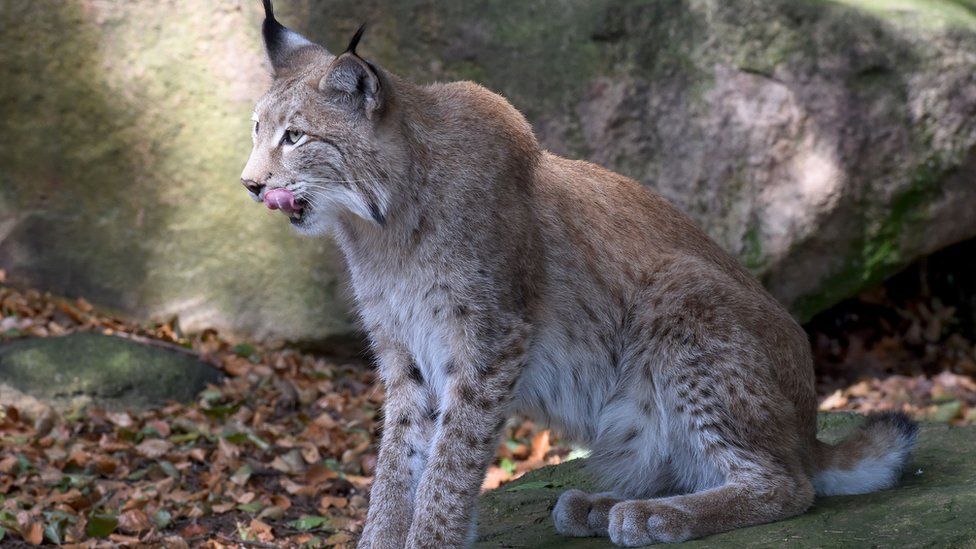 Five landowners in Wales have shown interest in hosting the reintroduction of lynx, a conservation group has said.
Its chief scientific advisor, Dr Paul O'Donoghue, said five sites in mid Wales came forward and it would consider their merits in future.
But the National Sheep Association said it did not want "high-level predators released in our countryside".
The trust also asked landowners in Wales if they would be happy to allow lynx to roam their properties.
Dr O'Donoghue said high-density forest and a large deer population were key as they are the animal's habitat and food source.
"We had five landowners in Wales come forward who were very interested, which bodes well for the future," he said.
Fears have been raised the animals could pose a threat to sheep, but Dr O'Donoghue said in Europe, the kill rate was 0.4 sheep per lynx per year.
"I'd refute anyone who says that is a massive risk to the UK livestock," he added.
Phil Stocker, chief executive of the National Sheep Association, said: "The NSA doesn't want to see high-level predators released in our countryside, not just because they will kill sheep, but also because we firmly believe that it is sheep farming that leads to the landscape, communities and ecology that people love."
If the Lynx UK Trust wanted to bring the animals to Wales, it would need a special licence from Natural Resources Wales. So far, no applications have been submitted.
Dr O'Donoghue said: "We're keeping Wales in our minds - we don't want to do too many sites in one go, so when the time is right we'll look at them more closely."
Mr Stocker said the views of people living in the areas and businesses should be considered as they "have carved out the landscapes and related wildlife".
Weigh up to 61lbs (28kg), can reach a height of 60cm (23in) and 110cm (43in) in length
About 50,000 in the wild
Lives across Europe, Siberia, central and east Asia
Eats small hoofed mammals such as roe deer and smaller prey such as hares
A solitary and secretive animal, it lives up to 17 years in the wild and 20 years in captivity