Mountain Ash woman killed in Derby, South Africa, crash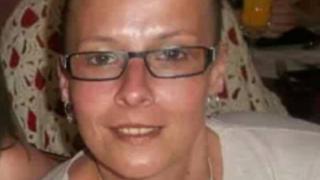 A woman has died and three people have been injured after a car crashed and rolled off the road in South Africa.
Passenger Sharon Davies, 45, from Mountain Ash, Rhondda Cynon Taff, was travelling along the R509 in Derby, Rustenburg, when the crash happened.
Three other family members including two children were injured after the driver appeared to lose control of the car, police said.
But Ms Davies was trapped inside and pronounced dead at the scene.
Brigadier Sabata Mokgwabone, of South African police, said her family had been informed and his officers were investigating the crash.
Ms Davies and her family were en-route to visit relatives in Botswana, he added.
The Foreign Office said: "We are assisting the family of a British woman following a road accident in South Africa. Our staff are in contact with the South African police."