S4C 'reaching new audiences' on social media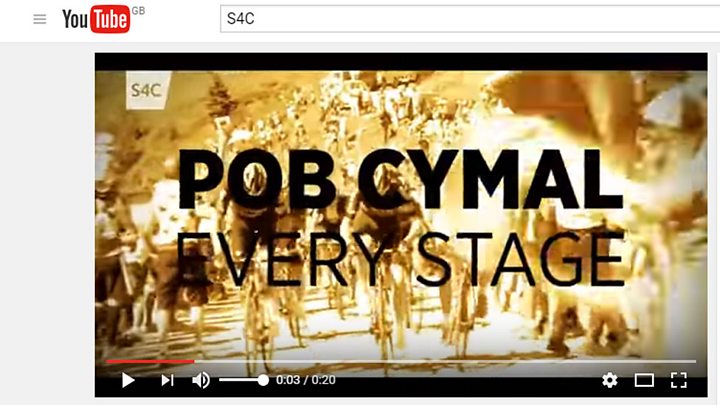 S4C has said its efforts to reach new audiences are working, despite a fall in viewers to programmes on the BBC iPlayer.
Its annual report shows the number of viewing sessions on S4C Arlein and the iPlayer fell to 7.6 million in 2016-17.
During the previous year the sites attracted 8.4 million viewing sessions.
Audiences to its programmes on the traditional Welsh language TV service across the UK also dipped to 9.1 million from 9.9 million the previous year.
But S4C said it had achieved over 18 million views of S4C content on social media platforms including Facebook, Twitter and YouTube. There is no comparable data from 2015-16.
S4C in figures
2016-17
9.1m people viewed S4C across UK (9.9m in 2015-16)

7.6m online viewing sessions on iPlayer or S4C Arlein (8.4m 2015-16)

18m viewing sessions on social media

63% level of repeats in schedule (57% 2015-16)

173,000 Welsh-speakers watching on average each week (161,000 2015-16)
Writing in the annual report, chief executive Ian Jones said S4C had "surpassed" some of the standards set the previous year but that the dip in viewers on the BBC's website needed to be addressed.
He said: "There is one measure which raises questions, and calls for further analysis - that is the fall in viewing sessions of S4C content on the BBC iPlayer.
Work will need to continue on that, but the advantage gained by our presence on the iPlayer is still clear."
The level of repeats on the channel also increased to 63% of its schedule, higher than the 57% recorded in 2015-16 which Ian Jones had said last year was "far too high."
An independent review ordered by the UK Government has yet to begin its work. A person has yet to be appointed to chair the review, which had been expected to begin its work in early 2017.
Chief executive Ian Jones will leave the channel in the autumn, and will be replaced by civil servant Owen Evans on 1 October 2017.