Record number of Welsh learners in Patagonia, Argentina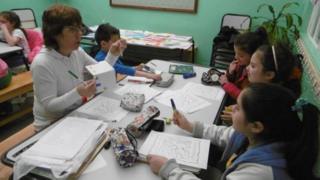 More than 1,200 people in Patagonia were learning Welsh in 2016 - the highest number since a project began in 1997.
The Welsh Language Project attributed the growth to the development of Welsh education in the Argentine region.
The numbers represent an increase of 4.1% on the previous year.
Ysgol y Cwm, a new Welsh-Spanish school in Trevelin, opened in March 2016 with 50 nursery-aged children.
It hopes to eventually teach a further 150 pupils.