Drink-drive woman on Wrexham school run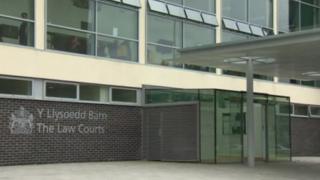 A woman almost three times the limit on a school run claimed she only had one glass of wine while baking cakes for a school event, a court heard.
But police acting on a tip-off found Angela Claire Partington, 35, had 90mg of alcohol in her system - the legal limit is 35.
Flintshire magistrates were told she had driven to a Wrexham school with a young child in the car to pick up another child.
She will be sentenced on Friday.
Partington, from Whitchurch, Shropshire, admitted drink driving on 19 February when she appeared at Flintshire Magistrates Court on Saturday morning.
She told police she had been baking cakes for a school charity sale and poured herself a glass of white wine, but had not eaten anything.
Phillip Lloyd Jones, defending, asked for an adjournment so that the court could consider intervention by the probation service.