Employment figure in Wales 'above historical average level'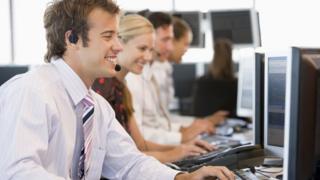 The number of people in work in Wales dropped in the last quarter of 2016, but was still up compared to the previous year, figures have shown.
Between October and December, employment was down 19,000 to 1.4 million but over the year it had increased by 12,000.
Unemployment was 1,000 lower than July to September, according to figures from the Office for National Statistics.
The unemployment rate remained at 4.4%, lower than the UK rate of 4.8%.
First Minister Carwyn Jones said: "The jobs market in Wales has continued to outperform almost every other part of the UK over the past year.
"Employment in Wales has increased faster than England, Scotland or Northern Ireland and is well above its historic average level."
Alun Cairns, Secretary of State for Wales, said: "It's great to see that in Wales employment is higher and unemployment is lower than this time a year ago."