Steel industry investment to create 90 south Wales jobs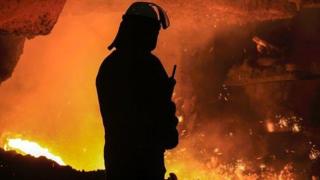 A £2.8m investment in the steel industry will create 90 new jobs, the Welsh Government has said.
It is investing the money at Code Serve in Brynmawr, Blaenau Gwent, Dyfed Steels in Llanelli, Carmarthenshire, Express Reinforcements in Neath and Celsa Steel in Cardiff.
The businesses are also investing £8.75m in new facilities, new equipment and expansion projects.
The money is also being used for environmental improvements.